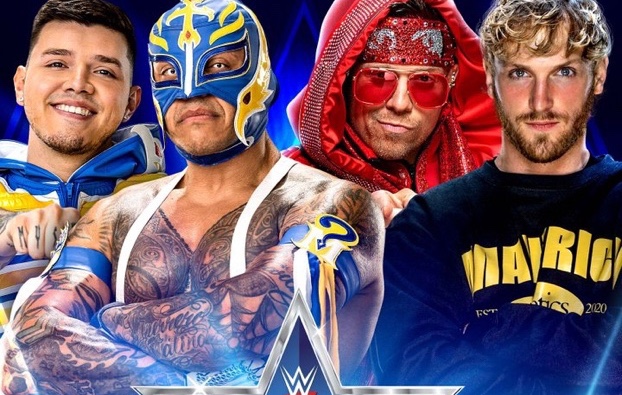 Logan Paul & The Miz vs Rey & Dominik Mysterio is official for Wrestlemania Saturday.
WWE announced the news Today:
Logan Paul has appeared in WWE before, even before this recent pairing with The Miz. But this will be his in-ring debut, so it will be interesting to see how this plays out.
He did mention recently on the MMA Hour that doing a move from the top rope is on his bucket list. Hopefully it's a fun build up and match as these celebrity appearances can sometimes be very hit or miss.