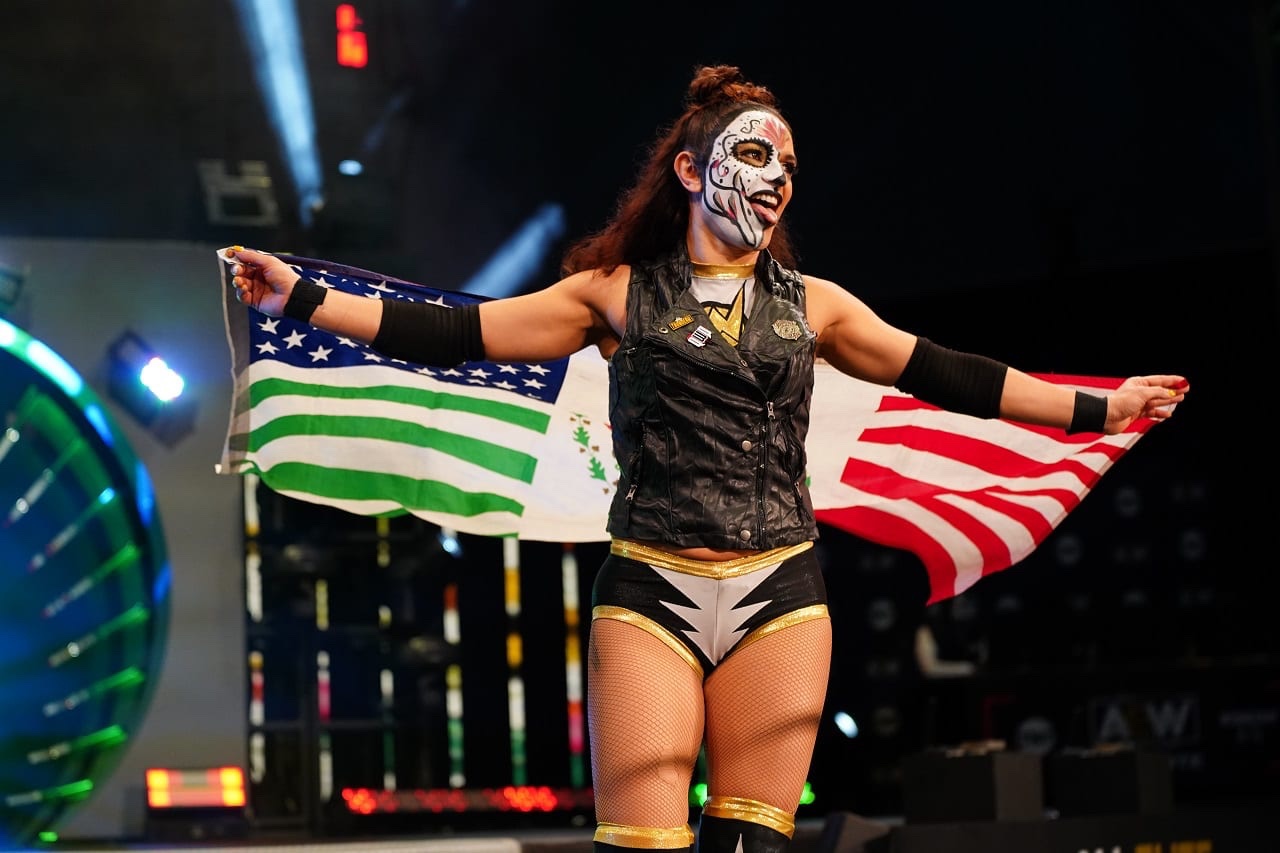 Thunder Rosa is many peoples pick to become the next AEW Women's Champion. She faces Brit Baker this Weekend for the title at Revolution
Recently she spoke to Denise Salcedo about what her goals are, and also what she is working towards:
"A lot of people criticize me because they think that I can't cut promos. You guys haven't seen the promos that I have cut because on TV, things get edited and changed. I've been working so hard at my English too, my dictation, how smart I sound. I'm not cursing as much in Spanish. When my time comes, in the time that I become a champion, I want you guys to see it. It can be a coin toss. I'm prepared for success and failure. Failure will prepare me for a bigger thing, but I know I'm not going to fail. If it happened, it's not the last you've seen of Thunder Rosa in or outside the ring. I'm always ready to win, but I'm prepared for the unknown.

I could have shit on Britt Baker, she can say whatever she wants, I'm not worried about her. That's the last of my thoughts. My thoughts are, when I achieve this, how am I going to make the division completely different? What difference am I going to make when I become a leader of the locker room? A real leader. That's what I've been working on the last two years. How to become a real leader that leads with passion, compassion, and is ready to take on challenges, build other people up, represent others instead of just representing me as a doctor or whatever. I'm ready to represent the people. They call me the people's champ. Is that trademarked? If not, I'm going to start using it,"
Thunder Rosa is very much a fan favourite in the AEW Womens's Division and you wont find many people against her getting her hands on some gold.
H/T to Fightful's Jeremy Lambert for the transcription