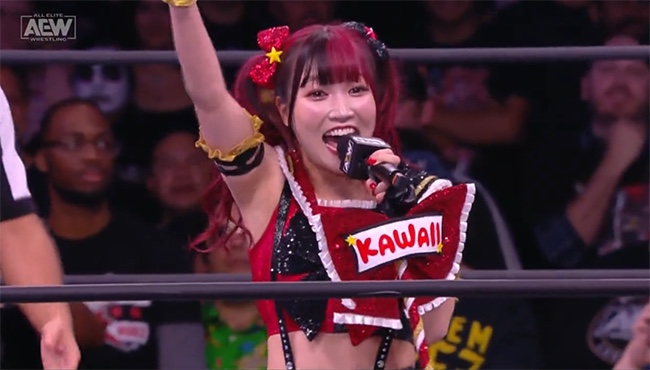 Maki Itoh still aspires to be part of AEW someday.
TJPW star Maki Itoh is an intense performer who has made occasional appearances in AEW. Her last appearance for Tony Khan's company came on around a month ago when she was on the winning end of a six-woman tag match on Dark, though, for the most part, her ventures into American wrestling see her land in GCW.
In an interview with Wrestling With Honor, Itoh revealed that, despite ticking off a few appearances in the company, she's still keen to appear from frequently in AEW and even become a mainstay on their TV.
"I still want to be in AEW. It is a narrow gate, but my dream is to become a [part of the] AEW roster and play an active role on TV,"

-Maki Itoh
It seems as if, should she make a permanent switch to the USA, Itoh is solely focused on working with AEW, especially since she has previously stated that she wouldn't go to WWE even if the company offered her a deal.
As always, we'll aim to provide any further updates on Maki Itoh and the possibility of her working with AEW on a more regular basis as we hear more.