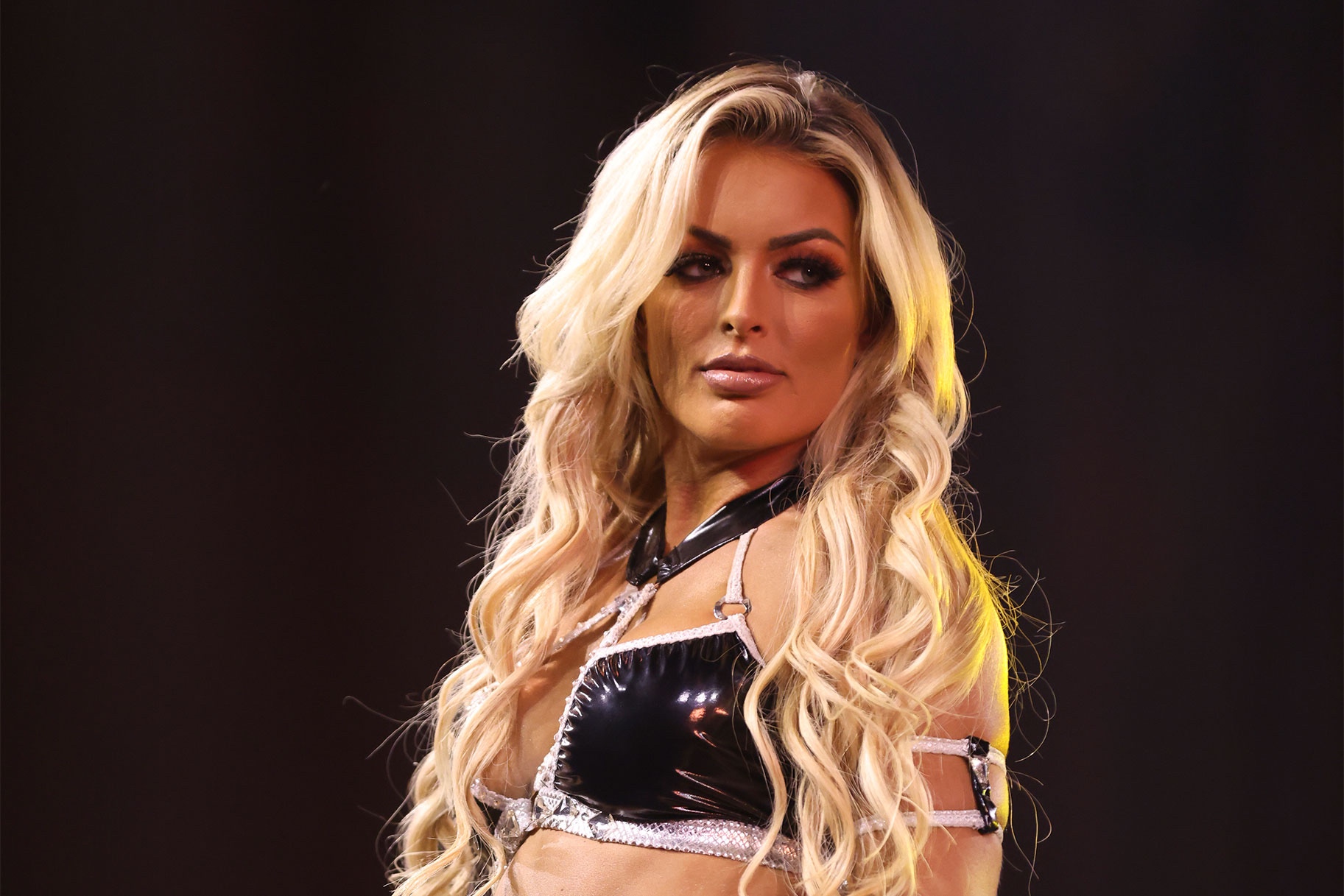 Mandy Rose was released by WWE on December 14th after losing her NXT Women's Title to Roxxane Perez. Mandy Rose was released due to content she was posting on her FanTime website whilst under WWE contract.
In January, Mandy Rose appeared on the Tamron Hall Show and addressed her release, stating there was some confidentiality to her release from WWE.
When speaking to Renee Paquette on The Sessions recently, Mandy Rose provided further clarification on her release, stating:
"The next day [after losing NXT Women's Championship], which I was anticipating with how everything went down, I was making jokes about it the night before. It's the only way (to get through it). The girls were like, 'Oh my God, stop, you're crazy.' 'No, it's not crazy.' I got a call around 11 something, you know that 203 number [laughs]. When it comes in, you know it's going to be bad. I got that call, they said what they said, they had to release me because of the situation, but I didn't really get much info. That was kind of it. I was actually staying at Indi Hartwell's house, we had become close. She was upstairs getting ready for TV, we had a double taping that day. 'Indi, I just got fired.' 'What? Shut the fuck up. No way.' 'No, I'm serious.' At first, you kind of laugh a little because you don't know whether you want to laugh or cry. It was a gut punch, but then I was like, 'I need to really think about this, handle this, whatever,'"

–Mandy Rose
When asked if she was given a warming ahead of time about the content she was making, Rose stated:
"No one brought it to my attention besides the night before I lost the title, and it was from my lawyer, and it was just saying, 'take this link down.' It came from WWE legal. It just said 'take the link down.' I complied, obviously, it came from work. Took the link down right away, that night. The next day is when I lost the title and got fired the following day. I never had a warning. I know there is news out there that says I was warned, I never did. It could have been different."

-Mandy Rose
Mandy Rose's earnings were revealed in December by FanTime to be at $1 Million. Mandy Rose went on to state:
"When it comes to financially and life changing money for my future, it did become my number one. Not that I would have chose one over the other, just financially, that's what it become, and in the amount of time. Obviously, you can make a lot of money in wrestling, we know that, and it's a great platform, but it's over time and you're doing a lot of damage to your body and you're putting a lot of hours in. For the amount of money I made in a short period of time, I was like, 'Wow, this is insane.' For the future, all of us girls talk about it and make jokes, 'oh, after wrestling….' we joke around, but it's not a joke because you can make a great living off of it. I always talked about it after wrestling. It was never a 'I'm definitely going to do that.' I knew it would be lucrative for me, but it wasn't thought about it too much. I was focusing on my other brands too with my skincare line and DaMandyz (Donuts) and all these other things after wrestling. You couldn't have scripted a better way to go out,"

-Mandy Rose
Mandy Rose had previously mentioned that there was no nudity posted on her FanTime site.
When asked by Renee Paquette if there was any truth to the rumor that she was rating dick pics, Rose stated:
"It is a thing. It's definitely a thing. It's crazy. We all get them in the DMs, so might as well make the most of it."

-Mandy Rose
Ahead of the NXT Vengeance Day PPV, Shawn Michaels was asked on the media call about Mandy Rose's firing and went tot day nothing but good things about her along with the fact that he did not make the decision to fire her.
Current NXT Women's Champion Roxanne Perez recently noted in an interview that Mandy Rose was nothing but supportive to her after berating Mandy for the NXT Women's Title.
H/T Fightful for the transcription