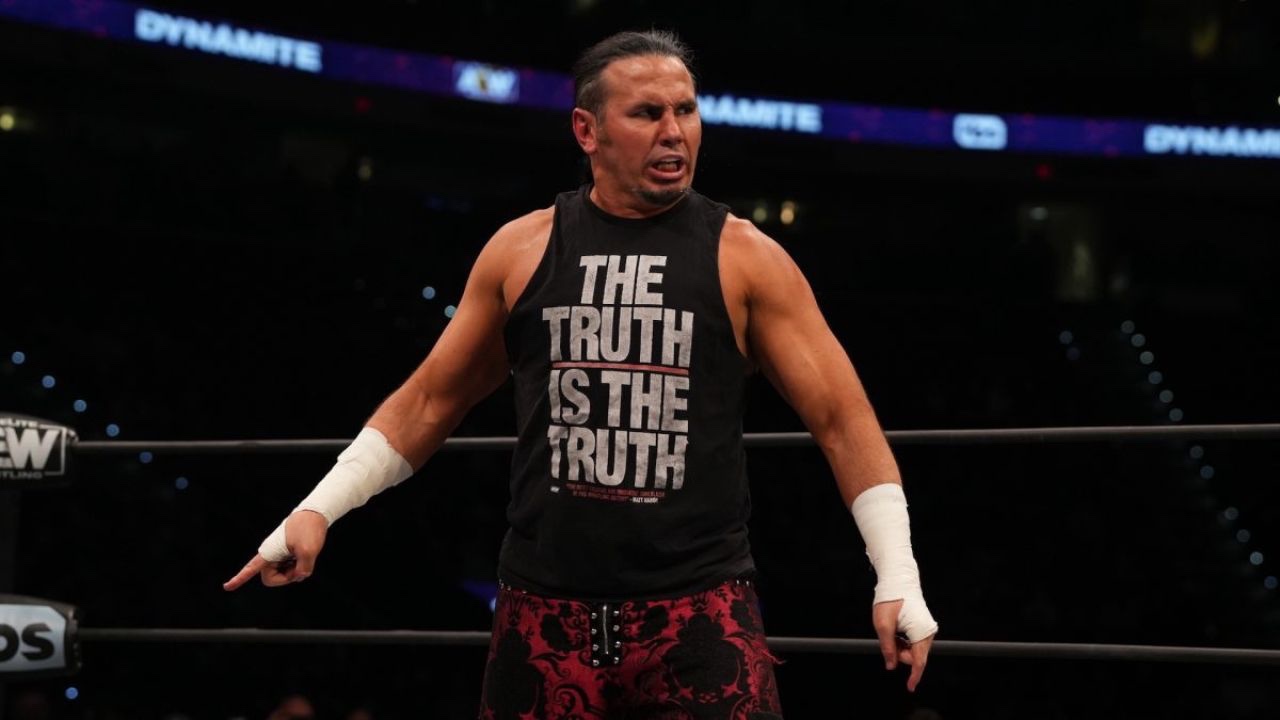 In the eyes of AEW's own Matt Hardy, Triple H's newly earned role in WWE is a step in the right direction in many ways.
During his podcast, The Extreme Life of Matt Hardy, Matt brought up how WWE's new creative structure is a total "game-changer" and how his belief is that the door may be open for those with interest to either return to WWE or to make their presence known for the first time. Matt Hardy goes on to mention how he views this as beneficial for friendly competition in the wrestling industry.
"This deal with Triple H taking over WWE is a game-changer, I mean on top of that, it also opens up the door for so many people to go back. There's so many more people that have a better relationship with Triple H than they did Vince. Triple H, I've already spoken to people that are there, Triple H has already been much so much more accessible, from the people I've talked to there. So it's great, it's a very good think. I also think it's going to make the competition of the industry healthier as well."

Matt Hardy
Matt Hardy continued by displaying his patriotism for his current wrestling home by verbally confirming that he is in fact "Team AEW".
"I'm team AEW. Whatever team I'm playing for, I am waving that flag to my dying that, but it is a good thing because there are people that could potentially leave AEW that end up going to WWE, and they would be more apt to doing that because Triple H is in charge. So I think it's a super positive thing."

Matt Hardy
According to Hardy, AEW's President Tony Khan and Triple H are both incredibly tapped in and informed when it comes to the world of professional wrestling which he sees as nothing but a net positive for everyone involved.
Matt Hardy went on to mention how he believes Vince McMahon's mindset may have been growing too stale and predictable in his old age, reaffirming he isn't meaning to throw stones but to rather give his opinion.
"Another huge positive to Triple H running WWE is like Vince, it is what it is, but his views and his mindset about pro wrestling were a little bit antiquated, and that's no slant on him or me trash-talking him," said Hardy. "It's just because he's an older guy. As we get older, it is definitely much harder to keep up with what is new and what is trendy and have your finger on the pulse of pro wrestling."

Matt Hardy
"Triple H is much more tuned in to 2022 pro wrestling, much like Tony Khan is. So I think now you have two guys who really have their fingers on the pulse of pro wrestling. So I think it's gonna benefit everyone, wrestlers and fans."

Matt Hardy
H/T to WrestleZone for the transcription