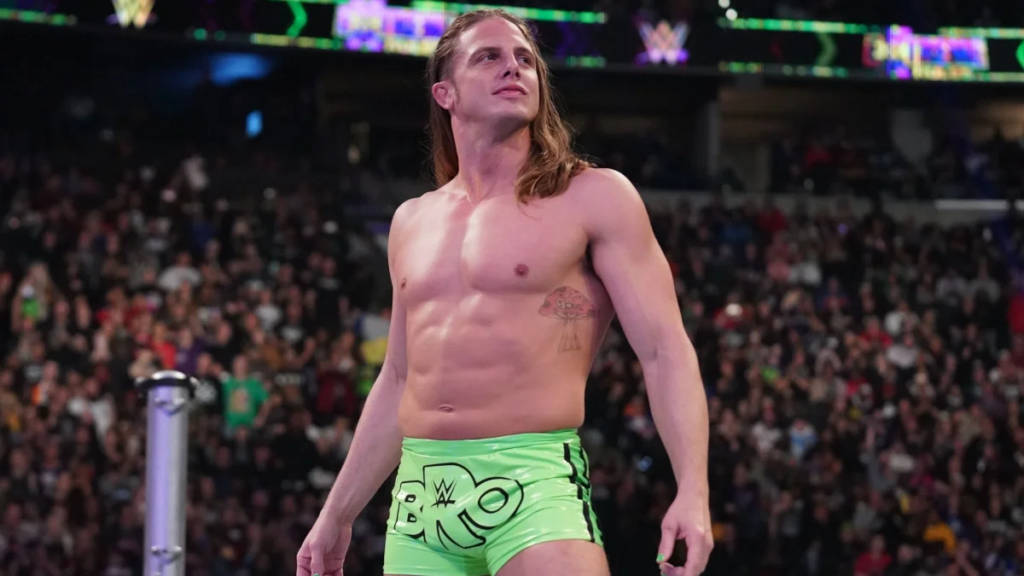 WWE has released Matt Riddle.
Riddle took to Instagram earlier today to confirm the news himself, thanking his fans for the continued support.
Riddle entered WWE with much fanfare, building a name for himself as a talented mixed martial artist who derailed his career in the UFC after failing two drug tests in one year. He later became one of the most in-demand wrestlers on the independent scene, having a series of lauded matches against current Intercontinental Champion Gunther, then known as WALTER.
In 2018, he signed with WWE and immediately became a big part of NXT, winning the Tag Team Championships with Pete Dunne. He struggled to find his footing upon being called up to SmackDown in 2020, but he had a brief reign with the United States Championship in 2021. He found the most success in WWE as part of RK-Bro, the odd couple tag team of him and Randy Orton. They won the Raw Tag Team Championships twice. Orton has been out of action for over a year, leaving Riddle in flux, but prior to his release, he began teaming with Drew McIntyre in yet another odd couple pairing.
Riddle's time in WWE was not without controversy, as he was named in Speaking Out in the summer of 2020 and sued by independent wrestler Candy Cartwright over previous allegations of sexual assault. Cartwright dropped the lawsuit, though she is not the only woman to make allegations against him. WWE also suspended him twice, both for violations of their wellness policy. After the second suspension, WWE sent him to rehab. Earlier this month, he accused a Port Authority officer at John F. Kennedy International Airport of sexual assault. The accusation prompted an internal investigation, which revealed that police were called over a "disorderly person." The disorderly person in question was Riddle himself. He appeared to walk those accusations back by deleting his Instagram posts about the situation. No police report was filed. Following the accusations, WWE pulled him from TV.
Riddle's release is the latest of several that WWE has made in the last two days, joining Dolph Ziggler, Shelton Benjamin, and over a dozen others. What he does next remains to be seen, but it will not be as part of the company he's called home for the last five years.