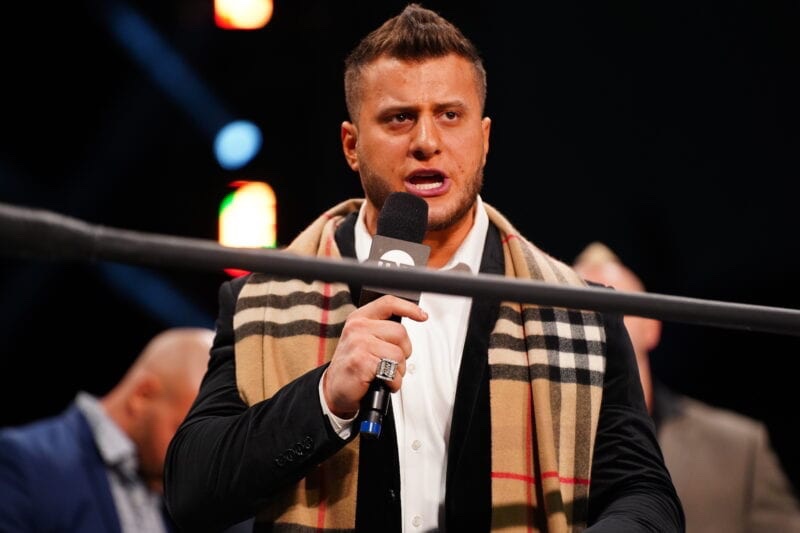 MJF is teasing a WWE move again.
MJF has been extremely open when it comes to his contract status, talking on it on multiple occasions across different interviews. MJF's AEW contract is up on Jan 1st 2024, still quite a while away, but that doesn't stop MJF from making it clear he would consider moving away from AEW.
It seems that MJF's stance has always remained the same, he will go to the highest bidder. In a recent interview in the UK with For The Love Of Wrestling, hosted by Monopoly Events, MJF again spoke about how he would jump over to WWE if Vince McMahon offered him more money than AEW's Tony Khan.
"I don't know if you guys are aware of this, but on January 1st of 2024, I'm going to be a free agent," MJF said. "Who here would want to see me in WWE? So let me explain something to you people — I did not get into this business to make any of you happy. I got into this business to make as much money as humanly possible.

And if Vincent Kennedy McMahon is willing to shell out more money than my good friend Tony Khan, then yes, I would go to WWE."

– MJF
MJF teasing a potential move to WWE is something he has commonly done for a while now. Some fans believe it's all a work and MJF will be an AEW lifer, and some fans think he is 100% making the jump to WWE when the chance comes. He is generational talent, and at only 26, he holds a lot of value so it will be extremely interesting to see how this plays out in 2024, even though that is still quite a while away.
H/T to WrestlingINC for the transcription