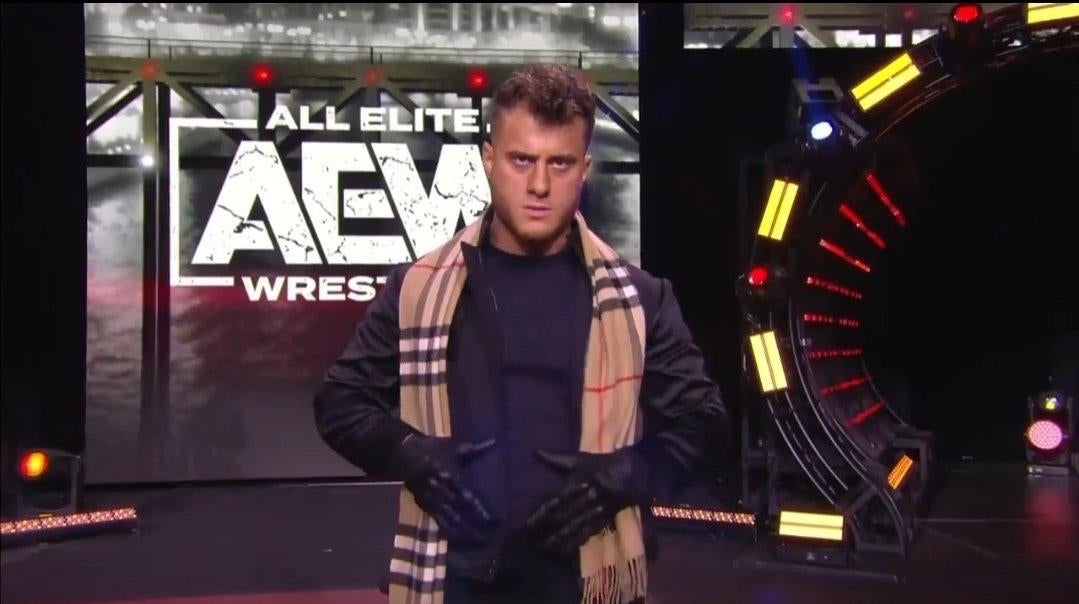 The fight backstage between CM Punk, Ace Steel, Kenny Omega, Young Bucks & more after AEW All Out has been the biggest story in wrestling this past week. Now it appears MJF will be involved in the investigation into the situation.
The events following All Out going off the air has been messy to say the least. From CM Punk's explosive media scrum, to the fight that took place in his locker room. All parties involved have reportedly been suspended and, this Wednesday on Dynamite, everyone involved was also stripped of their championships if they held them. (World Title & Trios Titles)
The company is taking this very seriously and have brought in an independent company to investigate what happened. This will involve conducting interviews with everyone involved and Dave Meltzer has revealed in the Wrestling Observer Newsletter that this also includes anyone who may have witnessed what went down. Interestingly, this includes MJF.
"The company has brought in an independent firm to investigate and do video interviews with everyone in the room, which included all the names mentioned above, as well as many others, including a number of neutral parties who were in the room and were believed to have seen everything as it happened. The key names that would have included were Max "MJF" Friedman and AEW and Jacksonville Jaguars Chief Legal Officer Megha Parekh. Until the investigation is completed those involved in the fracas were suspended. All long-term decisions regarding anything to do with any of them are pending until completion of the investigation. There still could be outside legal proceedings regarding the fight from different sides. I don't expect AEW to ever address the specifics of what happened. Depending on the timing or threats of legal action, we don't know if the key parties will talk. It is believed some want to talk and tell their side of the story when they can."

-WON.
It was also noted by Meltzer that the key witnesses that saw the fight break out, have similar stories:
"AEW obviously did not say anything, nor would any of the participants. The only thing we were told is that it was due to legal reasons, but there were witnesses and the story is that the key witnesses did have similar stories."

– Dave Meltzer
It's unclear how long the investigation will go on or what will eventually happen to those involved. CM Punk will be out of action with an injury for around eight months so he won't be on TV until mid 2023.