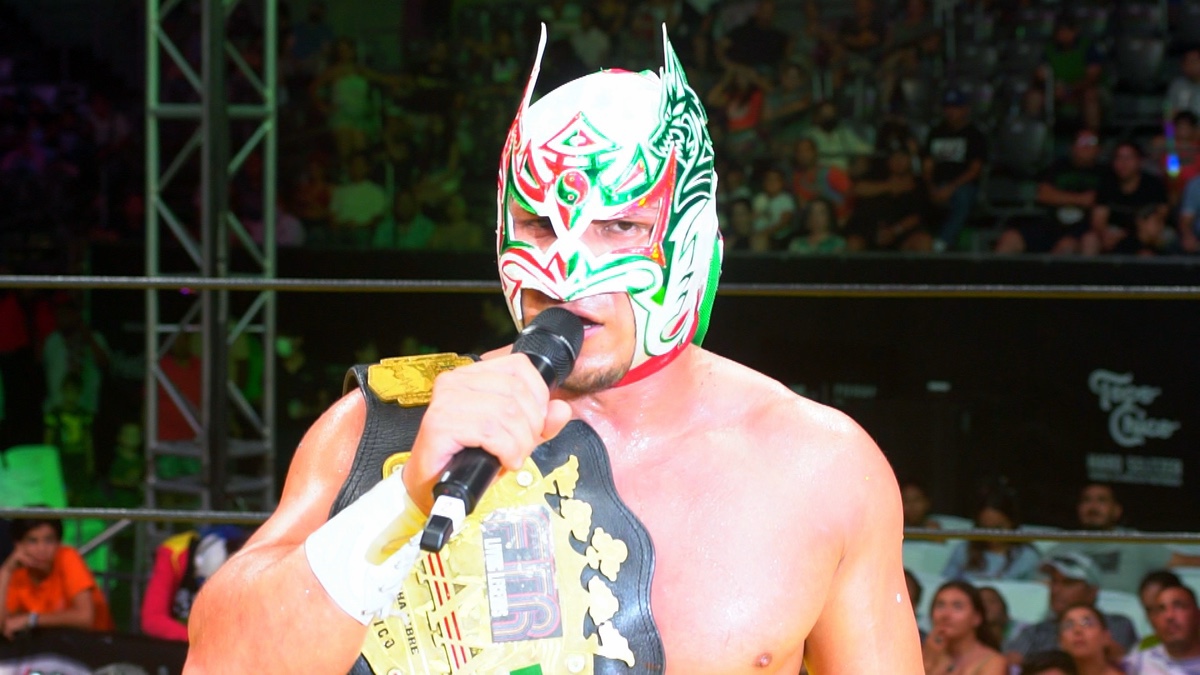 During the recent AAA Noche de Campeons show, Dragon Lee and Dralistico were able to capture the AAA World Tag Team Championships from FTR. Though, after their win, Dragon Lee took to the mic to announce that they would be vacating their newly won gold since he had signed with WWE.
It was later revealed that the star would be heading to NXT, which was confirmed by the company themselves. Many people saw the signing of Lee to be out of the ordinary for WWE, with AEW having been the common destination for luchadores in recent times, though, as Dave Meltzer writes in the Wrestling Observer Newsletter, WWE were aware of Lee appearing on AEW TV without a contract and decided to make a move.
"WWE had expressed interest in Lee because they were aware he was on AEW television recently but had no contract. There was interest in Lee in the past, but at the time he was loyal to New Japan, plus he got a much better offer from ROH than WWE offered him when he was negotiating in the past with Canyon Ceman."

-WON.
As previously mentioned, AEW have often made offers for luchadores, with performers such as Bandido choosing to sign with Tony Khan's company in recent months. Though, it seems as if AEW made an offer to Dragon Lee and the Mexican preferred WWE.
"AEW had also made an offer to Lee. One friend of his told us that Lee had come to him looking for advice, likely from him and others, on which offer to take. From a money standpoint, it was obviously more than Mexico but we were told the WWE offer was above the standard NXT-level money, but not main roster money."

-WON.
Speaking of his contract, Meltzer goes in to more detail and suggests that Lee would become NXT's highest paid wrestler, filling the gap left by Mandy Rose. There also seems to be a succession plan in place for Lee as his contract includes opportunities for pay increases and a potential schedule for a main roster move.
"The belief is that he would be the highest paid NXT wrestler now that Mandy Rose is no longer working with the brand. It's a three-year deal and does call for pay increases with each year, but the hope and certainly the feeling he was given is he would have a main roster contract and be brought up in 2024."

-WON.
Meltzer concludes by pointing out that Bandido choosing AEW and Dragon Lee selecting WWE means that any potential Mexican talent has examples to look at as to what to expect from each company going forward.
"We were also told that the younger wrestlers in Mexico are really going to be looking at Bandido in AEW and Lee in WWE in 2023 as far as what is best for their careers in the U.S."

-WON.
It will be interesting to see how Dragon Lee fairs in WWE. His acquisition will provide a fresh addition to the NXT roster, though, if all goes to plan, it might not be long before we see him on WWE's main shows.