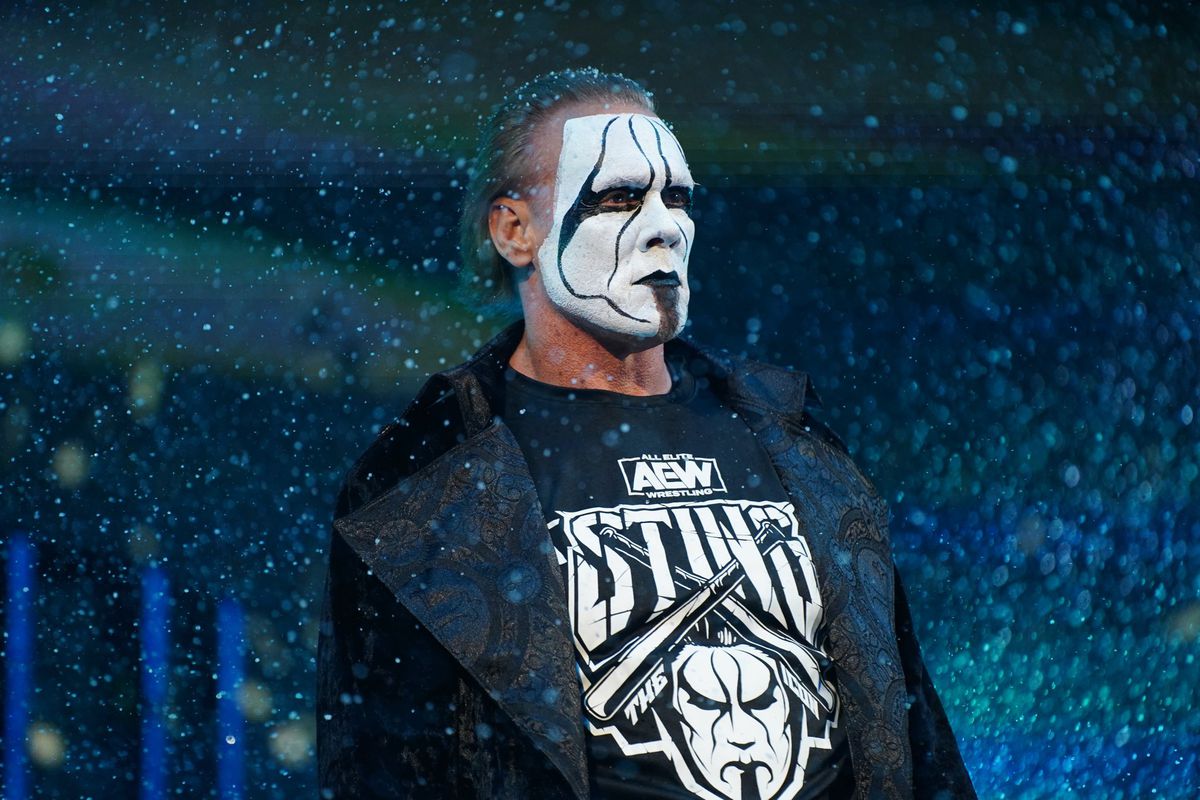 Sting has discussed that he has an idea of how the endgame phase of his iconic career will play out.
When you think of icons in wrestling, Sting's name certainly belongs on any list. With a career that started in 1985, Sting has become one of the most enduring and iconic figures in pro wrestling history. Sting has been active in NWA, WCW, TNA/Impact, WWE, and more throughout his lengthy career. Almost 40 years later, Sting is still active in All Elite Wrestling today alongside his protégé Darby Allin; as a force to be reckoned with in the tag division; Sting still undefeated in the company.
Considered virtually impossible just a few years ago, it looks as though Sting will get to write his own ending chapter to his legendary career. In a new interview with the Ringer Sting has revealed he's already planned out the endgame phase of his career:
Well, I know Darby is going to be a part of it for sure. I won't have a singles match at this point. Darby will be along with me and I'll be along with him and we can add more to it as far as I'm concerned. But I have a few people [in mind] and I really don't want to say now.

– Sting
As of right now, Sting's latest matchup was at the AEW Full Gear PPV, where alongside Darby Allin they defeated Jeff Jarrett and Jay Lethal. It'll be interesting to see from now on how the endgame of Sting's career will play out. Whenever it does come, Sting will have left a great legacy on the business.
H/t to Fightful for the transcription.