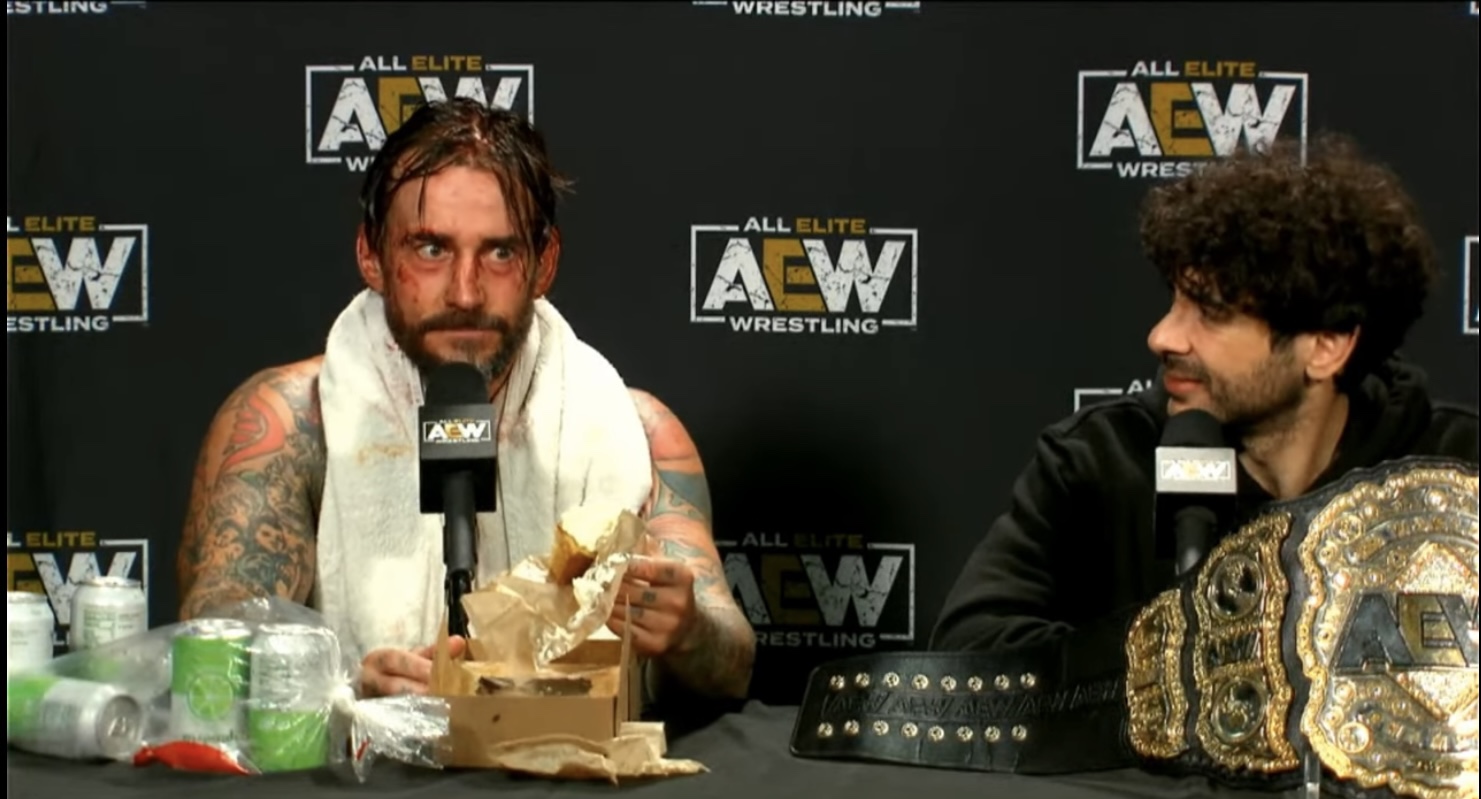 More fallout from CM Punk's explosive comments at the post AEW All Out media scrum was revealed as Steven Muehlhausen of DAZN noted that more serious stuff went down.
CM Punk defeated Jon Moxley in the main event of the latest AEW pay-per-view, All Out. When Punk faced the press, CM Punk went on a fiery rant about Colt Cabana, Hangman Page and the EVPs of the company in an expletive-laden press conference.
The lines between reality and kayfabe could not be more blurred with fans split about the rant being a work or a shoot. Steven Muehlhausen's tweet on the matter certainly points towards the latter, as he reported that his sources told him about a physical altercation between the Young Bucks and the newly crowned world champion with Punk throwing punches at one of the Bucks. You can find the tweet below.
In a rare case, the media scrum managed to become the biggest talking point from Sunday night. The consequences and repercussions could be huge but if it is a work and this gets woven into a storyline, it will be one of the most interesting stories told in modern professional wrestling history.