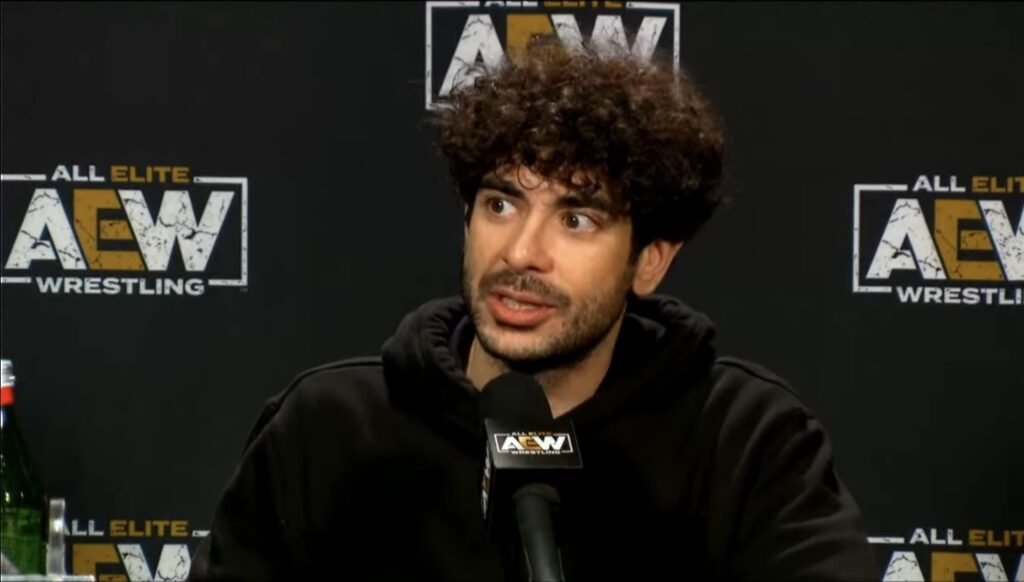 It was certainly an eventful All Out post-show media scrum for Tony Khan, who himself decided to air some of agitations towards WWE.
A lot of people have speculated over whether we will ever see a collaboration between WWE and AEW. Though, when asked about this during the post-show media scrum, Tony Khan stated that he was no longer particularly hopeful of that ever happening since he was 'not feeling the same love' from his rival company.
"I'm not feeling the same love, I don't want to get into it but you know. I haven't felt the same reciprocation that I have for them."

-Tony Khan.
In fact, WWE themselves held two events this weekend. Their first stadium show in the U.K. in 30 years 'Clash At The Castle' happened on Saturday while NXT's 'World's Collide' took place on Sunday shortly before AEW's event. Tony Khan didn't take kindly to WWE 'making the market more crowded' on the weekend of their All Out spectacle and making them the third wrestling show to take place.
"When I talk about things I'm not thrilled about, I was a little surprised that we were the third professional wrestling show this weekend and it's probably a little bit more challenging in the marketplace when it becomes a little more crowded. This is kind of a first for AEW this kind of crowded marketplace, I'm not sure if this is what we'll see from now on but if it is, when the fight is brought I will continue bringing fights of my own and I have unique ways to do that. A lot of money to fight with and this is not the game to me. This is my life and I don't think its a joke and I take it really seriously and yeah, so I'm really happy with the numbers we did with the competition we had."

-Tony Khan.
Khan seems to have taken offence to WWE attempting to distract from their show. Many fans have compared the WWE and AEW rivalry to that which WWE had with WCW, but, Tony Khan would go on to compare himself to Jim Crockett promotions.
"When I compared myself to Jim Crockett Promotions this weekend I think I got a little taste of what Jim Crockett felt but I have a lot more f******g money than Jim Crockett did and I'm serious, I'm not going to sit back and take this s**t."

-Tony Khan.
The war between AEW and WWE appears as strong as ever with both companies seem to be using subtitle tactics to get one up over the other.
H/T WrestleTalk for the transcription.