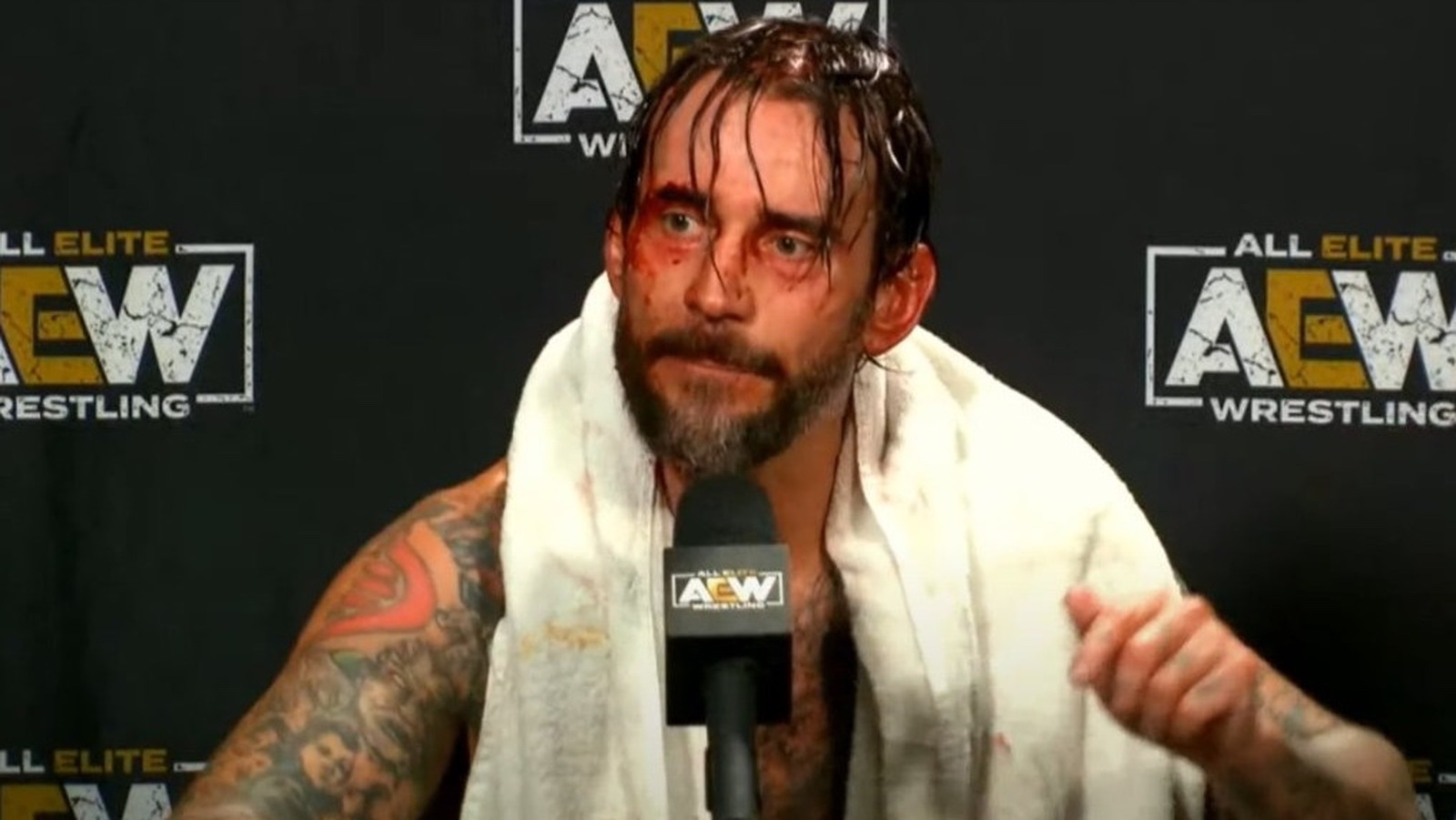 CM Punk gathered a lot of attention during his chance to talk to the media at the AEW All Out Post Show Media Scrum, addressing issue he has/had with Colt Cabana, Hangman Adam Page, the AEW EVPs.
A lot of this controversy stems from rumours that CM Punk has played a role in why Colt Cabana isn't used by AEW much these days which also resulted in Hangman Adam Page to go "off script" whilst cutting a promo on CM Punk back in May.
CM Punk certainly didn't hold back when addressing the rumours surrounding him, detailing how he wants nothing to do with Colt Cabana and why. Accusing the AEW EVPs of not being able to even run a target, and also calling Hangman Adam Page "an empty-headed fucking dumb fuck" and more. The media scrum became very heated very quickly as Punk discussed what he's had issues with lately.
Fightful Select followed up on the Media Scrum and have reported some new details surrounding the situation, such as Colt Cabana letting it be known that he'd be unhappy in AEW with CM Punk also there:
"We're told that Cabana had indicated to Khan before Punk's original return that he'd likely not be happy working there if Punk was in the company. CM Punk garnered an incredible amount of heat for his comments at the AEW All Out post-show scrum."

– Fightful Select
Almost most shockingly, the report mentions The Elite's reaction to CM Punks rants after the media scrum, stating that one person had told them that they had even threatened to walk out.
Immediately after the scrum rant, talent had informed Fightful that Kenny Omega and the Young Bucks were extremely pissed off, and one claimed that they were threatening to walk over the comments.

– Fightful Select
Of course whenever there is controversy within the wrestling world, fans will always have some wonder as to whether or not the whole thing is a work. Fightful Select's report, whilst stating that a work may be possible in situations like these, the talent that they had spoken to were under the impression that this situation was in fact real. However, the report also contained this interesting piece of info:
"We've also been told that some media that wasn't planning on attending the scrum were told that they really should attend it, before all of the drama unfolded."

– Fightful Select
Finally, Fightful would go on to add to reports that there was apparently a confrontation between CM Punk, Ace Steel & Members of The Elite. Mentioning that they had heard varying accounts of how "involved" it was. By the end of the press conference, several talent and media had learned that the incident had happened.