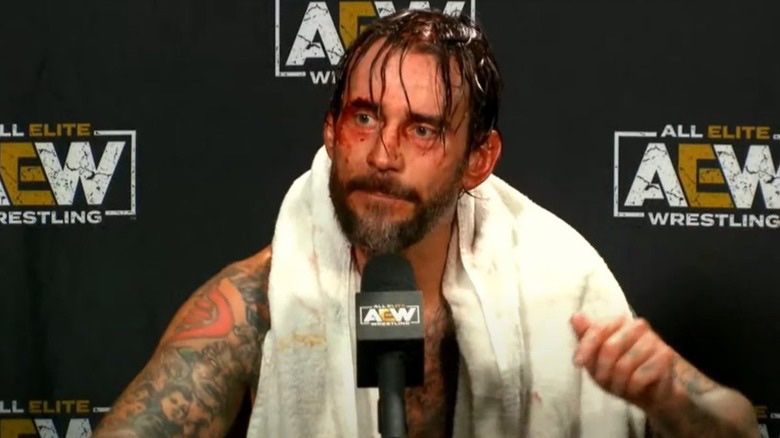 CM Punk may have captured his second AEW World Title last night at AEW's All Out, but it was his comments after the show that have probably been the main talking point from last night.
During the post-show media scrum, the new AEW champion had some very harsh words for Adam Page, Colt Cabana and company EVPs. Rumours were flying regarding the backstage reaction to these comments including there being a fight backstage.
Dave Meltzer and Bryan Alvarez have since discussed the issue on Wrestling Observer Radio.
"Apparently there was an altercation after (Punk) left the press conference. He was obviously very mad, and we had multiple, multiple sources state that there was an altercation. I wasn't there, I don't know everything that happened, but many people said that there was an altercation with Punk and the Young Bucks. I don't know who else was there, but it happened, and everybody knew about it, and a security guard did in fact go running out of the press conference. I would presume that there were people that did the press conference that knew this had happened, but Tony Khan did not know that it had happened because Tony Khan did not have his phone and nobody told him until after."

– Bryan Alvarez
"There was a melee. Whatever that word means."

– Dave Meltzer
It seems that AEW's backstage atmosphere is still extremely heated with it being this way for weeks. There have been many stories of clashing personalities and this is another example of tension spilling over the top.