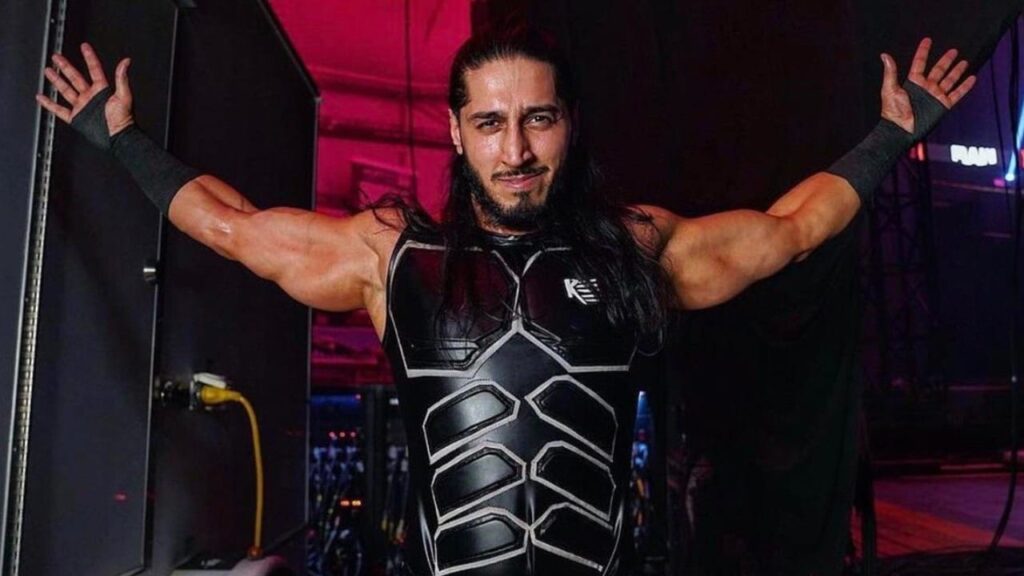 Mustafa Ali has been a member of the WWE roster since mid-2016, and has experienced multiple ups and downs over the past six years.
It once appeared as though Ali had one foot out of the door in WWE, having asked for his release back in January. This request was denied however, and Ali has since returned to WWE television as a member of the Raw roster, refreshing the red brand's lineup post-Wrestlemania.
Another recent edition to WWE's main roster has been the former Raquel Gonzalez, now known as Raquel Rodriguez. The former NXT Women's Champion and two-time NXT Women's Tag Team Champion now plies her trade on Smackdown, and will be looking to make an impact over the coming months.
The recently appeared together on an episode of The Bump, with Ali giving Rodriguez some advice as she begins her life as a main roster performer.
Ali first acknowledged how proud he was of Rodriguez for making the jump from NXT, noting her passion for pro-wrestling, before issuing her a warning about the WWE system.
"Part of me is a little jealous because I miss that. I miss that love I have for all this. I know you know this because you're a competitor and you're hungry. There is going to come a point where, just because the way things are, the way the system is, the way the business is, the way it is, the completion, that love is going to start going down and there is going to be this level of competition that rises. I hope you don't lose that love. Hold onto it and cherish it, but there is going to be this moment where enough is enough and you have to take it. That's the point I'm at right now."

-Mustafa Ali
Ali continued, discussing how he once shared the same love for the business as Rodriguez does now. Ali admitted that he has now entered a stage in his career where his love for the industry has been overcome by a desire for more.
"The other day, we had a religious holiday a few weeks ago, and my son got a WWE ring and I'm seeing him play with my action figures in the ring. Part of me loved it and part of me was like, 'that's not enough.' I need more. I need championships hanging on the wall. I need to have Hall of Fame stats, I need to be on more pay-per-views. There is going to be a point where it comes to that. Part of my advice is, enjoy the phase of your career that you're in right now where you truly do appreciate everything because you've worked so hard for it and I think the sky is the limit for you, but there is going to be a point, and I don't know when it's going to be, but you're going to remember, 'this is what Ali warned me about.' There's going to be a point where that love supersedes a little bit and the level of competition rises. I hope there's a balance for you, I wish the best for you,"

-Mustafa Ali
On this past Monday's episode of Raw, Ali lost to Veer, with The Miz serving as special guest referee. We look forward to seeing more from both Ali and Rodriguez moving forward on WWE TV.
H/T to Fightful for the transcription.