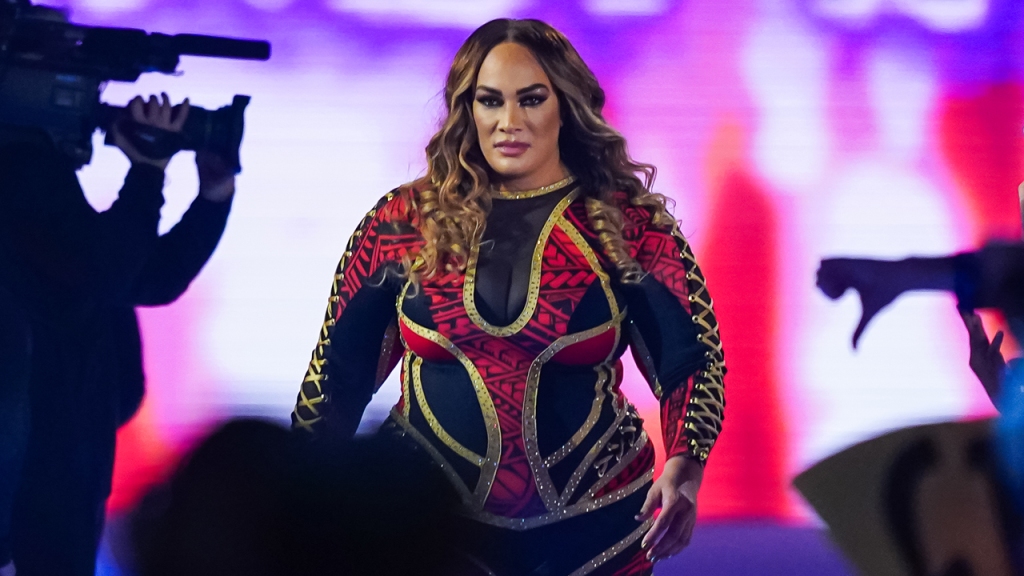 The Royal Rumble is often host to its fair share of surprises each year, and 2023's Women's Royal Rumble bout proved to be no different as former WWE Raw Women's Champion Nia Jax was shockingly revealed as the 30th entrant despite being released in November 2021.
Jax recently appeared on Busted Open Radio, where she had the chance to discuss her Royal Rumble appearance. She initially revealed that she wasn't expecting or planning on returning to the company full-time, although she then stated that she'd "caught the bug", and thus would be up for returning and helping the division in any way she can.
"So I had just agreed to do the (Royal) Rumble and so, but you know, the unsurety of myself right now, I wasn't in the best shape and I wasn't expecting to come back full-time because it takes a lot to come back full-time. We know it. It's not just something like, oh hey, I'm gonna hit the gym for a couple of months and be in it. It's a whole process and so I wasn't expecting to come back full-time at the Rumble. I did catch the bug again when I got in the ring. I was like, ouu, this feeling, this adrenaline that pumps through you, you know? I was breathing super hard before I went out and you know, Kasama (WWE producer) was backstage helping me breathe through it and I had a bunch of the guys come by and give me a hug and so when my music hit, that feeling of, oh sh*t, what the hell was I thinking? Let's go. I did catch the bug after being in the Rumble which I was like, ah, maybe coming back would be a cool thing. I mean, if the people do remember me and the only thing I'd wanna do is to come back and help anybody out I could. I would love to add to the division. It would be something that I would love to do. Mickie (James) coming back and Mickie giving me psychology crap that I've never known, you know? Teaching me things that I never knew and getting in the ring with her, that was so amazing to me in my career that I'm like, if I have any kind of that knowledge that people would love to have, I would love to give and you know, whatever I could do. So, I don't know, I don't know."

-Nia Jax
Jax, also known by her real name of Lina Fanene, has yet to return to the ring outside of her Royal Rumble appearance since her WWE release in 2021, and so it remains to be seen whether WWE will take her up on her offer and bring her back into the fold.
The aforementioned Women's Royal Rumble was ultimately won by The Judgement Day's Rhea Rimpley, who later went on to successfully challenge Charlotte Flair for the Smackdown Women's Championship at WrestleMania 39.
As always, we'll aim to provide any further updates on Nia Jax possibly returning to WWE full-time as soon as we hear more.
H/T to POST Wrestling for the transcription.