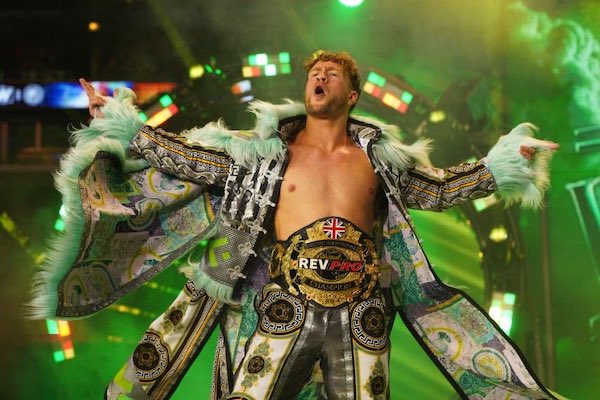 Since joining the heavyweight division, Will Ospreay has undoubtedly become not only one of NJPW's biggest stars but one of the very best pro-wrestlers in the world today. The former IWGP World Heavyweight Champion captured headlines at Wrestle Kingdom 17 earlier this year following his awe-inspiring bout with Kenny Omega over the IWGP US Championship, and many have since been speculating on where the United Empire's longterm future may lie.
Speaking recently to Christopher Walker of DAZN, Ospreay revealed that his NJPW contract is set to expire in February of next year, with the revelation coming as he was stating the importance for him to always put on his best performance no matter where he's competing.
"My contract with New Japan is up next February so from that point who's not gonna want this kid who's dedicated to being a hard worker and wanting to put on the best quality of matches,"

-Will Ospreay
Ospreay continued, further emphasising that his reputation for always delivering in the ring will prove beneficial when it comes to negotiating his next move in pro wrestling.
"The reason why I say no is because they don't impact my paycheque. I still get paid the same regardless. In my humble opinion, [star ratings] don't matter in terms of financial gain, but in terms of viewership, because I'm this British kid who has done it on Indy shows, I know that when my [NJPW] contract comes up, there'll be a fight for who wants the best five-star wrestler right now,"

-Will Ospreay
When the time comes, Ospreay will, without a doubt, be in incredibly high demand, with the handful of AEW appearances he's made thus far proving he's more than capable of thriving as a TV act in the US.
As always, we'll aim to provide any further updates on Will Ospreay's contract situation as soon as we hear more.