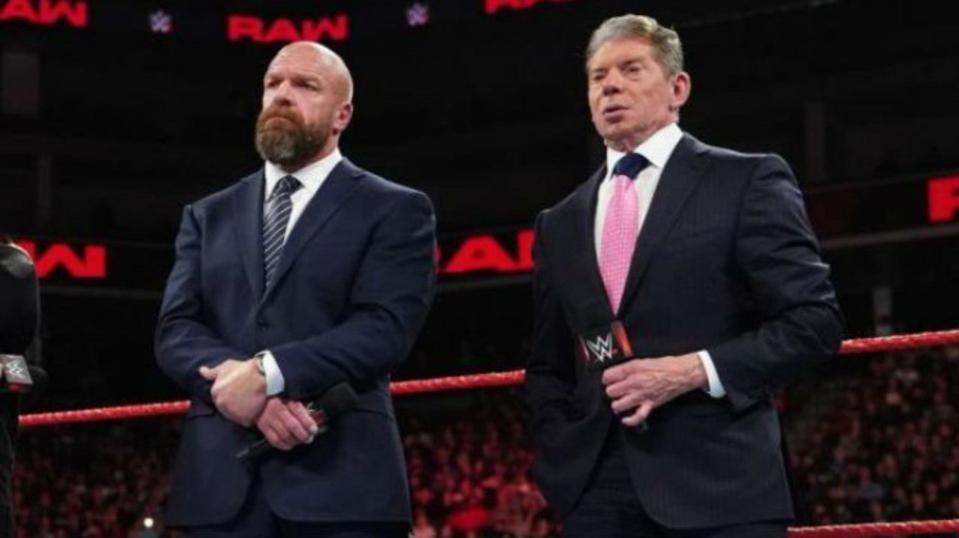 Following the announcement of WWE being sold to Endeavor and the subsequent merger with the UFC, the post-WrestleMania episode of Raw on April 3rd reportedly featured a number of changes to the show made by Vince McMahon, who was noted to have been in Gorilla position. Since then, however, McMahon hasn't been reported to have been at any of the following TV tapings, with Triple H seemingly regaining primary control over creative.
Speaking on LightShed Live in an interview recorded on April 7th, WWE CEO Nick Khan was asked about McMahon's creative involvement in the company, revealing that whilst both the 77-year-old and his son in law will communicate over the creative direction, it will be Triple H who remains as the Chief Creative Officer.
"On Monday [April 3], when this deal was officially announced, Vince sent out a company-wide email to our thousand or so employees, including myself, and in the email he laid out the structure of the NewCo. Specifically, he articulated that Paul Levesque remains the sole Chief Creative Officer. Sole. How does that work? Does that mean that technically because I'm in charge of the business side of the business that I don't seek input from other people. I wouldn't seek input from Vince McMahon, who created this entire empire? That would be a mistake on my behalf. Paul and Vince, a family relationship, a relationship that spans back to the mid-90s. Paul is in charge of creative. If he wants input from Vince or Vince has ideas that he and Paul are going to communicate, that's always going to be the case. We're lucky to have Vince. We're lucky to have Paul in control of creative. We're lucky that the set up that Vince created, that the company could continue to exist, even when Vince stepped out for that five month period, the company kept flowing. We think the best organizations are set up that way and that's the way Vince set up WWE,"

-Nick Khan
Triple H appeared on the aforementioned April 3rd episode of Raw, addressing the WWE Universe and reassuring them that they aren't going anywhere following the news of the sale.
Later that week on Smackdown, Triple delivered a similar message to the fans in attendance, before revealing that there would be a WWE Draft coming in the next few weeks, which has since been confirmed for the April 28th edition of Smackdown and the May 1st episode of Raw.
As always, we'll aim to provide any further updates on WWE's creative process following the sale to Endeavor as soon as we hear more.
H/T to Fightful for the transcription.