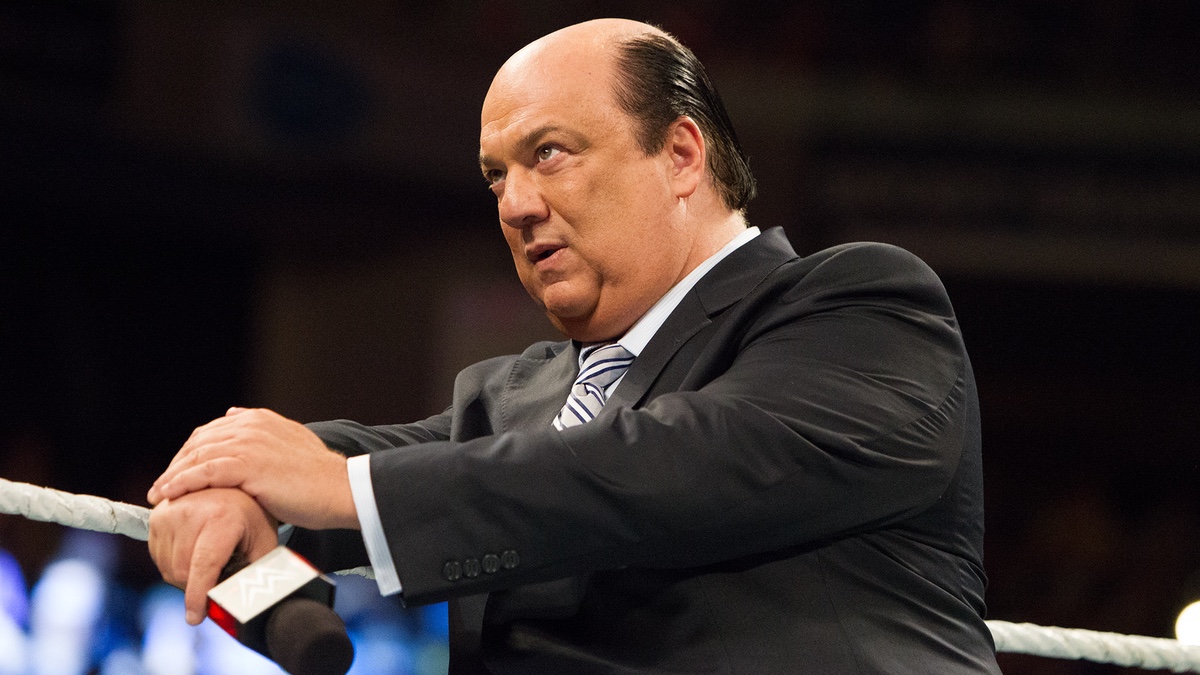 On July 22nd, Vince McMahon retired as CEO of WWE amid a Board of Directors investigation into alleged sexual harassment and hush money payments.
Vince McMahon had been in control of WWE for over 40 years as promoter, head booker, on-screen talent and many other responsibilities. During the later half of those 40 years, Vince McMahon started working with Paul Heyman, who served as part of the creative team, served as executive Director of Raw from 2019 to 2020 and filled multiple on-screen roles.
When speaking on the the MackMania podcast, Heyman was asked for his thoughts on Vince McMahon, specifically on those who have celebrated Vince no longer being in power as head of creative saying he was out of touch.
"I think there is a locker room and an office filled with fabulously wealthy people thanks to the 22 hour work day of Vince McMahon for the past 40 years. I have absolutely nothing bad to say about Vince McMahon. What a hypocrite I would be to say anything less than extraordinarily complimentary (things) about that man. His work ethic, his willingness to put in 20, 22 hours a day, every day, seven days a week, 365 days a year, for 40 years is why we are all fabulously wealthy. He'll never get the credit or understanding that he truly deserves and he earned,"

Paul Heyman
Stephanie McMahon and Nick Khan were named CO-CEO's while Triple H assumed creative responsibilities as Vince McMahon retired from all of his positions in WWE.
Paul Heyman then discussed the new regime, when looking back on a piece of advice Vince McMahon gave him.
"Fully supportive of the new regime, they understand the task at hand and the people that are involved right now at steering this ship, were prepared to steer this ship by Vince McMahon. When I took the job as executive director (of WWE Raw in June 2019), I asked Vince, 'what is the greatest service that I can give this company, in this role?' I thought it would be something like 'oversee the best writing, give me the best storylines, work your ass off. Put the task at hand first.' His answer was, 'get your successor ready in case you drop dead. The show goes on, with or without you.' He looked me straight in the eyes and said, 'the show goes on with or without me.' He meant it. I can tell you multiple stories that I won't because they happened in confidence that back up that statement that I witnessed him say to other people at times when 'well, this happened, what do we do Vince?' The answer is always, 'the show goes on. I don't care if it's me. The show goes on.' He meant it. Everyone right now, who is steering this ship, was prepared to steer this ship from Vince himself, which makes me very comfortable in their vision and their hopes, dreams, desires, and their new vision, which should not be Vince's vision, it should be their vision because Vince's vision wasn't his father's vision. It was his vision. He created a universe in an image that he believed in. Those who are now running the show will create the progression of that universe, into the next generation of that universe based on the things they agreed with and the things they disagreed with. Hopefully, the things they disagreed with, they will make better and the things they understood was an absolute taught by Vince, they will carry on that traditional. It's going to be fascinating to watch. Anybody that sits there with the attitude, 'Ding dong, the witch is dead, we've moved on,' is a fool. We are moving forward in waters that were charted by Vincent Kennedy McMahon. Part of the charter of those waters is what happens after Vincent Kennedy McMahon, whether it was his vision or his understanding that the implementation of new visions would take place and the manner in which he wanted them implemented in a style he could be proud of,"

Paul Heyman
Paul Heyman currently serves as the Special Counsel to the Tribal Chief Roman Reigns, who is the reigning Undisputed WWE Universal Champion.
Paul Heyman was recently part of the WWE tryouts in Nashville, Tennessee as part of SummerSlam week. You can learn more by clicking here.
If you use any of the quotes above, please credit the original source with a h/t and link back to Fightful for the transcription.
Follow @Wrestlepurists on Twitter for more Pro Wrestling Updates