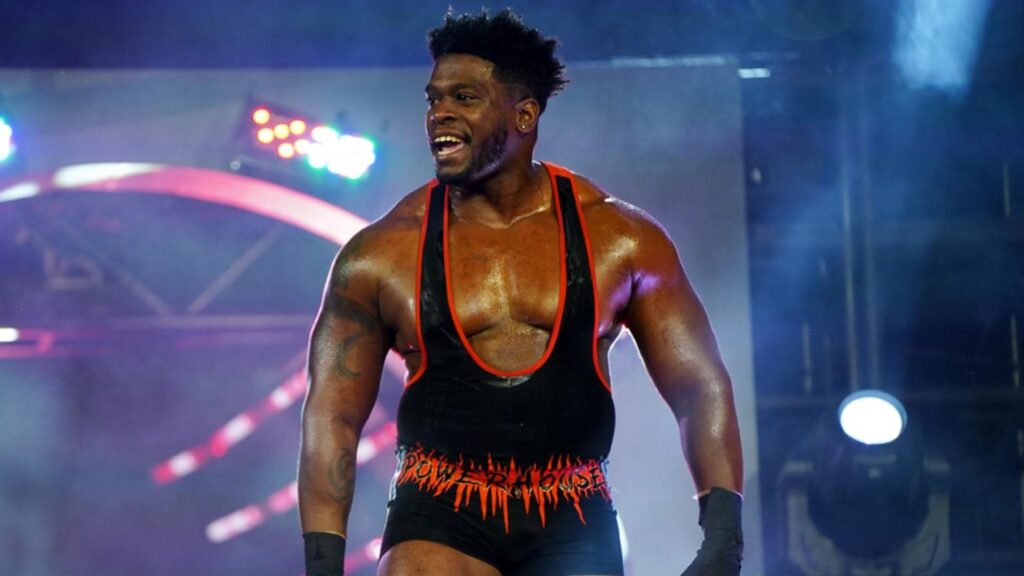 Will Hobbs, now known as Powerhouse Hobbs, has been one of AEW's biggest success stories in terms of transitioning from their YouTube shows onto weekly TV.
Hobbs currently serves as a member of Team Taz, alongside Ricky Starks & Hook, although in a recent appearance on the Wrestling Perspective Podcast, Hobbs acknowledged that one day it'll be time for him to break out as a singles competitor.
"There's gonna be a point where I'm gonna have to step away on my own, I just think that next step for me is, I think what's gonna come up for me is I'm just gonna have to show a whole new, kick-ass, different style. You can tell I'm having fun in the ring and when I got someone in a hold and I'm kicking the shit out of them, so I'm having fun. I don't know what that next step is gonna be. It's just gonna happen."

-Powerhouse Hobbs
Hobbs continued, declaring his aspiration of being AEW's first black world champion.
"The task right now is for Ricky Starks and I to beat the living hell out of Jurassic Express and take those tag titles. That's the goal right now. But eventually, I will be TNT Champion. A personal goal of mine is to be the first African American AEW World Champion. Any title I get, I'm gonna — I know how to fight and I know what it's like to starve and struggle. Any title I get, it's gonna be hell for anybody to take that away from me. But I plan on being a big name and being around for a long time. That's always been my goal, ever since I became a professional wrestler. I want people to remember me."

-Powerhouse Hobbs
Hobbs appears set to take on Jurassic Express alongside his Team Taz stablemate, Ricky Starks, for the AEW Tag Team Championships. Whilst a date for the bout is yet to be confirmed, the match taking place at the upcoming Double or Nothing PPV seems likely at this stage.
H/T to Fightful for the transcription.