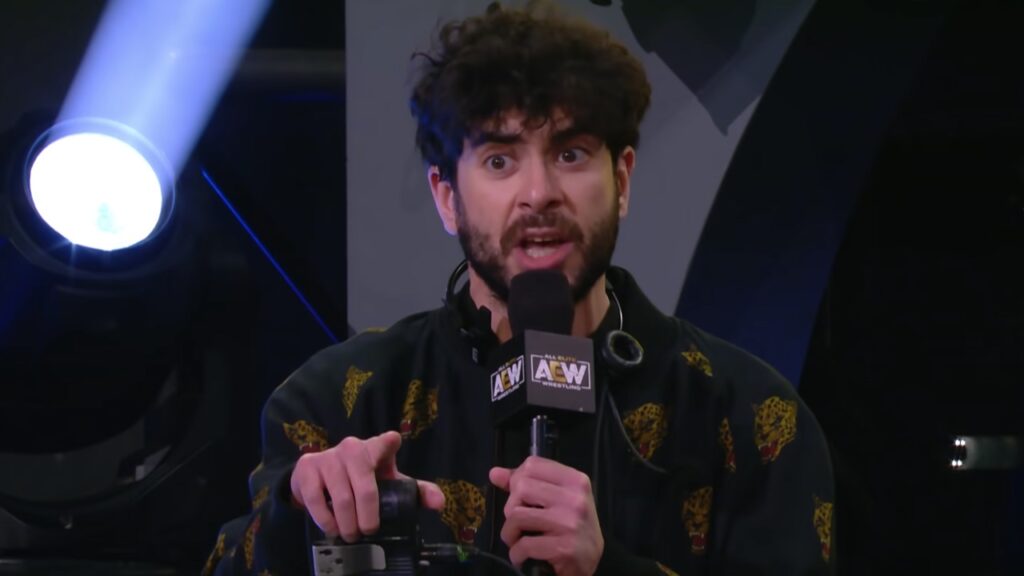 As reported earlier Today, Tony Khan and AEW management held a mandatory meeting with talent before today's AEW Dynamite tapings in Cleveland, Ohio.
In an update from PWInsider, there's some new details on what went down at the AEW talent meeting earlier today.
According to the report, Tony Khan was said to have been very animated and impassioned as he began to break down many of the new systems and structures that were recently implemented within the company such as the expansion of talent relations and development. This was all to say that AEW are in a place to make things better for the talents.
Tony Khan was said to then address the rumors of contract inquiries, making it clear that AEW was in an industry "that has long been dominated by WWE", stating that he had put everything into it to make things better for the talent.
Khan also made it known to talent that before the meeting, AEW's Chief Legal Officer, Megha Parekh, sent out an email to WWE's co-CEO's Nick Khan and Stephanie McMahon warning them "not to tamper" with talent.
Apart from that, Kenny Omega, Matt Jackson, Tony Schiavone, and Chris Jericho spoke, but details have not yet been confirmed on what those individuals said.