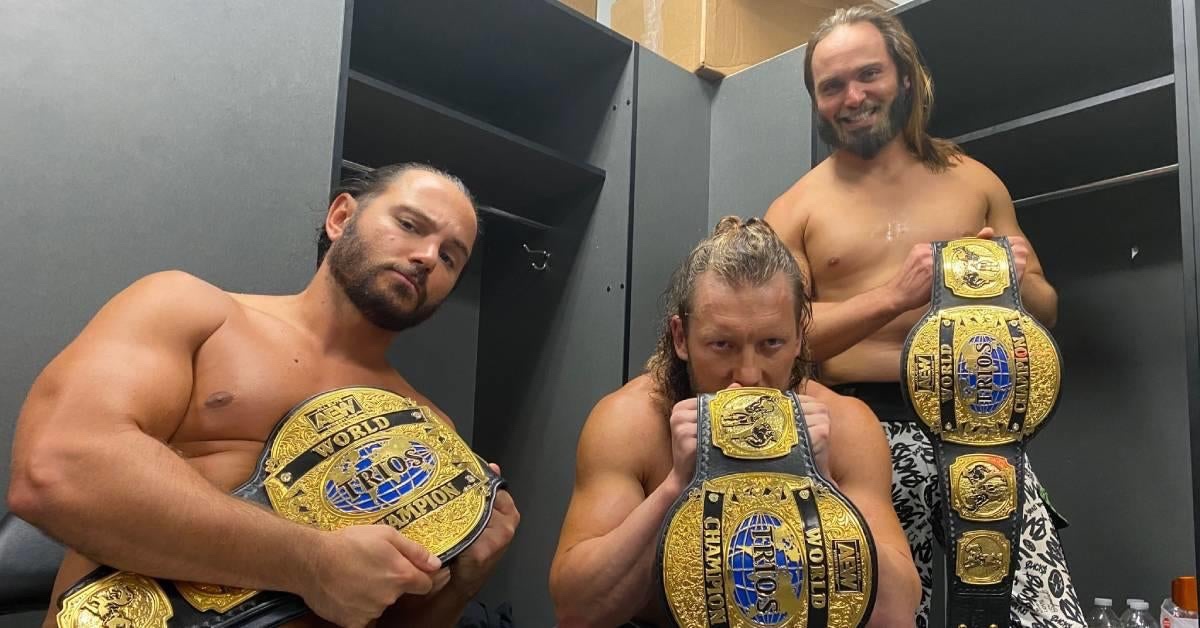 The Young Bucks & Kenny Omega's side of the story on the backstage fight that took place following CM Punks comments at the AEW All Out Media Scrum has now reportedly been revealed.
CM Punk at the AEW All Out Post Show Media Scrum addressed issues he had regarding rumours surrounding himself and Colt Cabana, which ended up with him making some not so complimentary comments about Cabana, Hangman Adam Page & AEW EVPs. The fight reportedly took place in CM Punks locker room, involving many AEW personnel.
The Young Bucks, Kenny Omega, Brandon Cutler, Pat Buck, Christopher Daniels & Michael Nakazawa have all been suspended, and CM Punk & Ace Steel could be on their way out of the company or added to the list of suspensions following the events that taken place, with a reported third-party investigation looking into the issue.
CM Punk & Ace Steels reported side of the story was revealed recently by Fightful Select, and now in a new report by Fightful Select, the other side of the story has now been revealed
The report states that sources close to the Young Bucks and Kenny Omega's side revealed that Young Bucks went to talk to Punk in his locker room, but didn't burst in as aggressive as suggested by the other side:
The claim was that they opened the door — not kicking it in as claimed by the other side — and before Matt Jackson could say anything, Punk had went off and started throwing sucker punches at Matt's head. Nick went to intervene, and Ace Steel allegedly threw a chair and hit Nick in the face.

– Fightful Select
The report also states that from The Elite's side of the story, Kenny Omegas involvement included trying to make sure CM Punk's dog, Larry, was taken out of harms way, on top of trying to split up the fight, but resulted in Omega's hair being pulled and him being bit by Ace Steel.
The Kenny Omega involvement was said to be him trying to remove Larry (CM Punk's dog) from the situation to help keep him safe because he was barking and going nuts. Their side of the story says that once he handed Larry off, he tried to get Ace Steel off Nick Jackson, and Ace Steel bit Omega and pulled his hair.

– Fightful Select
There is still yet to be any official announcement made by AEW about the what is happening with the personnel involved with the backstage fight. Other than CM Punk's World Title & The Elites Trios titles have been vacated.