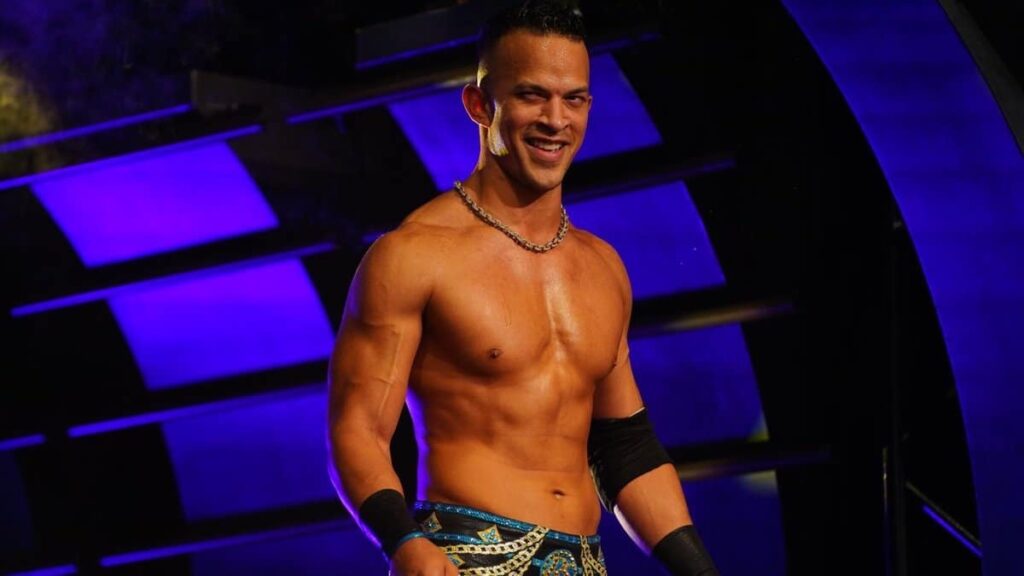 After weeks of rumors and reports about backstage drama, Ricky Starks has made it clear that he's not a fan of the subject.
The former FTW Champion made his debut in AEW during the pandemic and has been in the company through many of the different arrivals into the locker room. In recent weeks, stories have been brought to light regarding the AEW locker room's environment with a talent meeting being held before the August 24th edition of AEW Dynamite.
In an interview on the Battleground podcast, Starks was asked about AEW's backstage environment.
"The locker room has definitely changed. Where we were once really really close, we've expanded that, we're still close, we just have more family now, more people that sit at the table. I definitely think that the drama of the backstage stuff, while it does pique the interest of people online, I fucking hate it. The reason I hate it is because it kind of overshadows some of the stuff that happens on TV. For that, I'd rather not be involved with it, but you have people backstage who have loose lips, that's what happens, and now we've created a scenario where we have all the rumors and speculation because that's all it is. I promise you, what you read is not necessarily true."

Ricky Starks
Starks' recent on screen appearances have seen him involved in a feud with his former friend and Team Taz teammate, Powerhouse Hobbs. The two are set to have a match at this weekend's AEW All Out.
H/T to Fightful for the transcription.