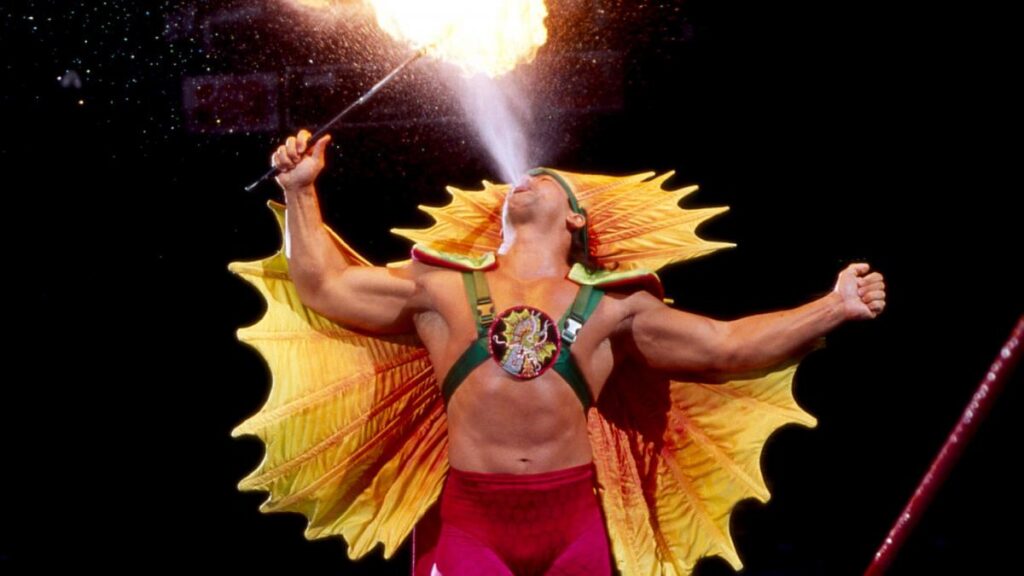 Headlines were made earlier today as wrestling legend Ric Flair announced his in-ring return, set for July 31st this year at Jim Crockett Promotions' Starrcast event.
It now appears as though Flair isn't the only WWE Hall of Famer set to make their in-ring return at the event, as Fightful Select have provided an update on who Flair is set to face off against.
Corroborating a report via Dave Meltzer, Fightful Select are now reporting that plans Flair's return are a six-man tag-team bout, with 'The Natureboy' teaming with AEW's FTR, against the team of the Rock N' Roll Express and 69 year old Ricky 'The Dragon' Steamboat.
"Fightful has learned that there are plans in order for 69-year old Ricky "The Dragon" Steamboat to come out of retirement to wrestle another match, sources close to Steamboat say. Fightful has learned that this is hardly a coincidence that the two foes are returning to the ring at the same time, and that there's a working plan to have the two involved in a match against one another, albeit not in a one-on-one format. Dave Meltzer revealed Flair told him that FTR & Flair vs. Rock N' Roll Express and "someone else." We're told that the working plan for that "someone else" is to be Steamboat."

-Fightful
Steamboat's last official match came in 2010, teaming with his son, Ritchie Steamboat, against Caylen Croft & Trent Baretta in FCW. The inclusion of Steamboat now means that both him and Flair will have competed across six decades, with the pair having shared the ring with eachother over 300 times.
Fightful also added that this bout is expected to be both men's in-ring swansong, with the bout intended to give both men a memorable final outing.
"We have not confirmed that this match has been finalized for the show, but it's been in the plans for Starrcast for several weeks, with Steamboat meeting with Conrad Thompson in person. One of the angles for the event was to help provide Flair and Steamboat with memorable final matches, as neither man likely expected what was their last match to be so. There are to be many heavy Jim Crockett Promotions elements featured in the event surrounding the match, we've been told. As of a couple of weeks ago the match wasn't finalized, but that was the working plan."

-Fightful
Flair and Steamboat last shared the ring in 1994, and should this match go ahead, it would add what is likely to be the final chapter to one of wrestling's greatest rivalries.