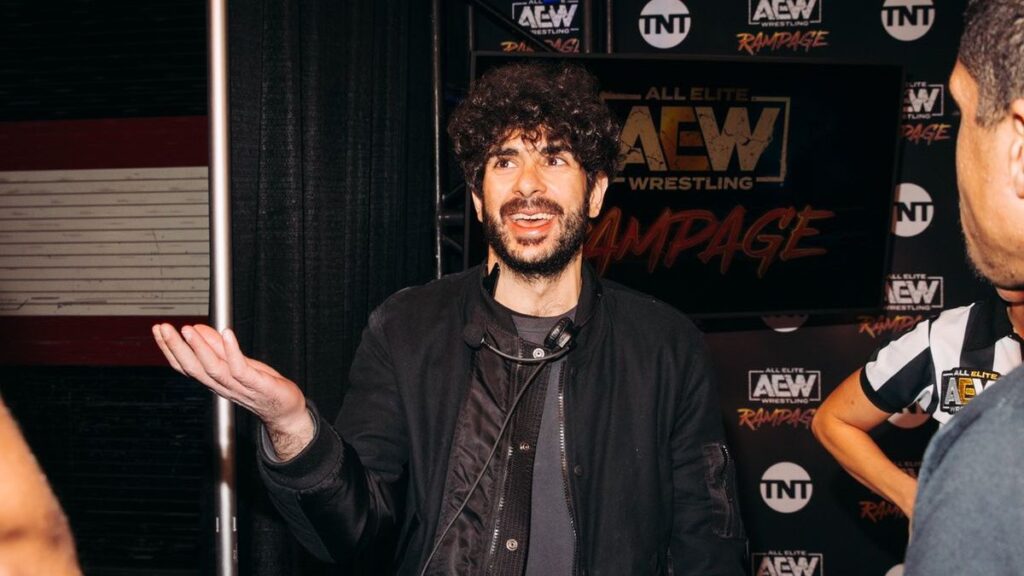 Long-time wrestling fan Tony Khan has been fantasy booking wrestling angles since he was young, and now gets the chance to make these dreams a reality as AEW President.
Khan recently spoke to Forbes regarding his creative processes, as well as his methods of staying organised amongst so many responsibilities. Whilst he partly credited his own creative instincts, Khan cited working with experience minds such as Chris Jericho, Christian Cage, Jon Moxley, Bryan Danielson, CM Punk, and Adam Cole amongst others as playing major parts in AEW's creative department.
Crossing the divide and looking towards WWE, it isn't uncommon to hear reports of scripts being ripped up and rewritten hours before the show. Khan touched upon this in the interview, seemingly baffled by the idea of these rewrites happening with such little time to spare.
"I've found that it's helped me a lot, writing the shows myself. I don't understand the idea of having a lot of different people write the show and then a person would go in the day of and rip it to pieces and try to come up with new ideas. To be honest, when I hear about somebody going in and they have a TV show on Monday that they rip up, my first thought is, 'What were you doing all weekend?' I work my ass off on the weekends. I have to come in with a plan for Wednesday and Friday night. I want to make sure Dynamite and Rampage is great."

-Tony Khan
Khan continued, highlighting his own focus on making sure his plans for the following week's shows are set in stone.
"I don't do everything myself, but I do make the final decision on everything. I put the format together, I put an outline on what the show is going to be for Dynamite and Rampage and write it by hand. I don't understand why you're going to come in and rip up a show that you should have a pretty good idea of what it is and you should have approved it where Monday, you know what we're doing. Things change on the day of a show, not that I ever change my mind on the day of, I do, but not where I change everything. I might change one or two things around on instinct or because something happened, but for the most part, I like to have a good idea of what's going to be on the show next week and the week after. I really believe that the fans like that we try our best not to insult their intelligence and I do try to make the shows compelling and logical."

-Tony Khan
Khan closed by noting that one of the biggest challenges when writing the script for AEW's various television and YouTube shows is dealing with numerous pitches from talent, although he aims to ensure that few limitations are placed upon his performers in terms of storylines and promos.
H/T to Fightful for the transcription.