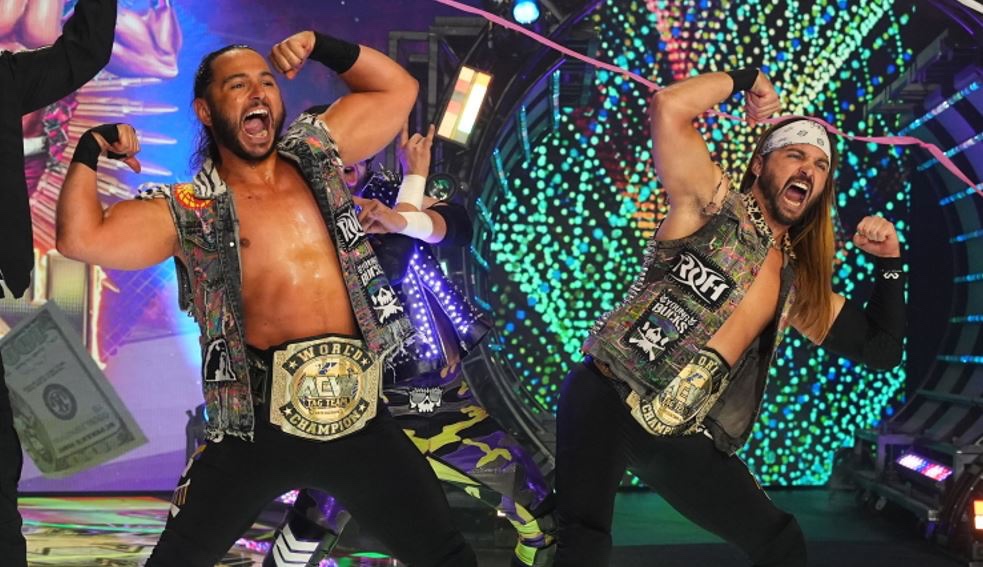 It seems there may be something to the rumours of the Young Bucks putting out feelers to gauge WWE's interest in them.
It was recently stated by Wrestling Observer's Ryan Frederick on their message board that the Young Bucks had put out feelers to WWE. This of course has led to much speculation amongst fans and also caught a lot off guard. According to Fightful Select, the rumour has been floating around among Fightful Sources since August. 
A recent Fightful Select Report states that there is even a source who swears the Bucks wanted to talk to somebody in WWE Management:
One source indicated that they've been sworn that the Bucks asked to speak to someone in management, which we've been unable to confirm, but the rumor has persisted within WWE for several weeks.

Sources close to the Young Bucks say that they haven't been given that indication whatsoever.

– Fightful Select
The rumours of the Young Bucks having an eye on WWE have reportedly reached people within WWE too:
Another source that has long worked with higher ups confirmed they'd heard the rumor, but hadn't asked people of influence within WWE, because they weren't sure how that would be received. However, they were there in 2018, and were quick to remind us that the Young Bucks nearly signed with WWE then before helping start All Elite Wrestling.

– Fightful Select
The Fightful report goes on to finish by stating that prior to the recent AEW All Out PPV, they had not heard anything regarding the Young Bucks out of AEW. Of course, there has not been much word from the Bucks since the PPV for obvious reasons.
Their deals are reportedly up at the start of 2024, so unless they are planning on requesting release, they may just be gauging their value to other parties before entering new negotiations with AEW.