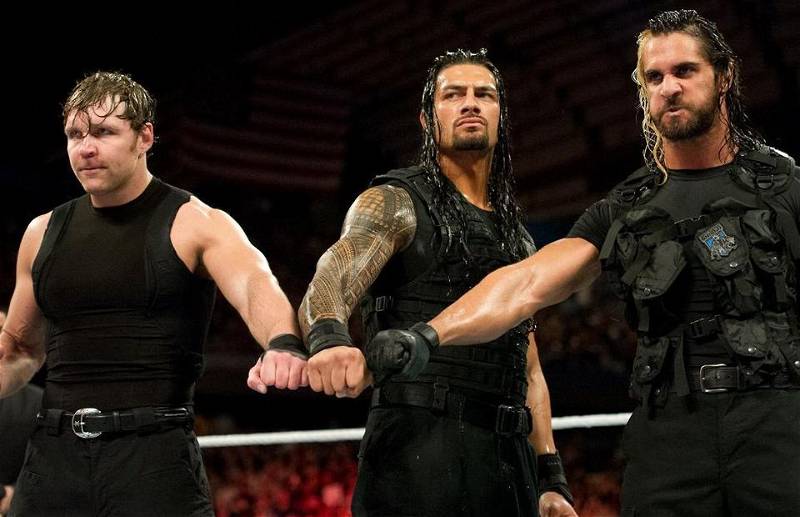 Since making their debut in November of 2012, The Shield (Roman Reigns, Seth Rollins, and Dean Ambrose) have cemented themselves as one of the most dominant factions in the WWE modern era, with all three members going on to become established singles stars in their own right. The Shield officially split when Ambrose left WWE and joined AEW in 2019, where he now goes by the name Jon Moxley, and is currently the companies interim World Champion.
Seth Rollins called back to his Shield days earlier this year at the Royal Rumble, as he entered to the factions iconic theme music and wore their signature gear for his bout with former stablemate Roman Reigns. Despite this callback, during a recent interview with Stephanie Chase of Digital Spy, Rollins shot down the idea of a potential Shield reunion being on the horizon.
"I can say that, and maybe this might come back to bite me at some point, but I just don't think you're ever going to see the three of us team up ever again,"

-Seth Rollins
Rollins elaborated on his reasoning for the trio being unlikely to ever team up again, highlighting that all three members are now able to stand alone as main event acts without needing eachother.
"It wouldn't look the way you want it to look. It wouldn't be like the old days in The Shield, it would be a different animal. I think we're all just too big stars with too big personalities at this point. We needed each other back then and now none of us need the other one. We're at a point where we're all standalone stars on a different level. So to have to kind of minimize that to fit into each other's molds, I just don't see it ever happening again. I think it would look a whole lot different than the next time you see us together. The next time you see us together it's going to be when we're inducted into the Hall of Fame. That's going to be it."

-Seth Rollins
As previously mentioned, Moxley currently reigns as AEW's interim World Champion, whilst Reigns holds the Undisputed WWE Universal Championship. Rollins currently finds himself without a title, although he is set to face off against Riddle at the upcoming SummerSlam event.