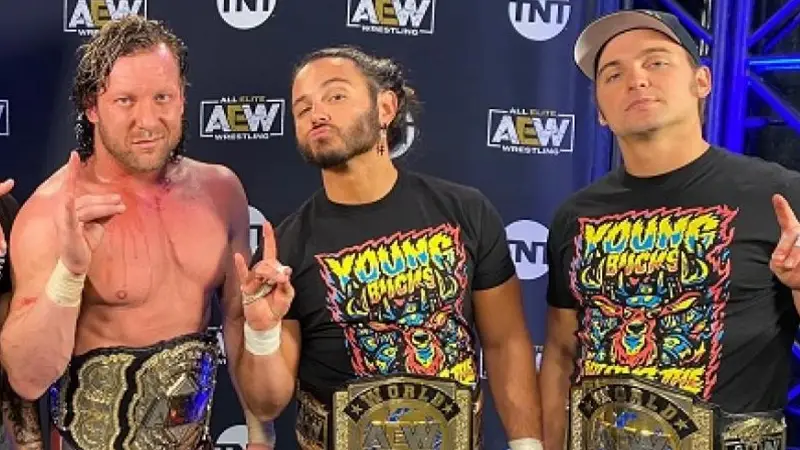 On September 4th in Chicago, Illinois at AEW's annual All Out PPV, The Elite became the inaugural AEW Trios Champions following the culmination of a tournament that had been underway in the weeks prior to the event. The Elite would unfortunately have to vacate this titles on the following week's episode of Dynamite however, as the trio reportedly were involved in a backstage brawl with CM Punk and Ace Steel following the post-show press conference that saw everyone involved suspended by the company.
As of writing, neither The Elite or Punk have returned to the company, although Dave Meltzer of the Wrestling Observer Newsletter has now provided an update on the potential reason for The Elite's suspension not having been lifted just yet, with potential legal action seeming to be the main hurdle the company have to get over first.
"Regarding the Young Bucks and Kenny Omega, they all hadn't heard anything from the company at least as of a few days ago. The company hasn't and won't address anything regarding pretty much anything these days on these type of subjects, but the belief is that their situation is on hold pending potential legal action, which unless cleared up, could delay things for some time and there is also a second hold up that hasn't been made clear."

-WON
Whilst Meltzer never specified what this "second hold up" regarding The Elite's return has been, many AEW fans have been speculating that the trio could cross the divide and end up in WWE, following reports that The Young Bucks put feelers out to those within the company. As of writing however, this is nothing more than speculation, as The Elite are currently expected by fans to return to AEW upon the conclusion of their suspension.
Time will tell as to how long the AEW EVPs will be out of action for. On the other side of the conflict, CM Punk and Ace Steel both appear far more likely to be done with the company altogether, as multiple reports have stated that the former AEW World Champion would need to make major amends before returning to AEW.