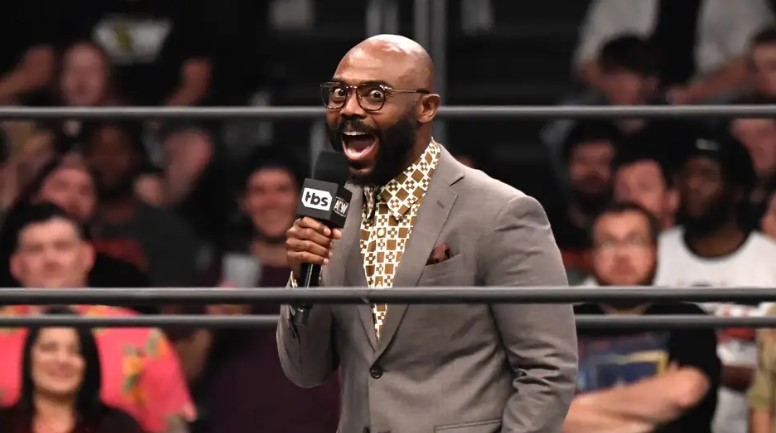 The future of The Firm was all but certain after AEW's All Out PPV went off the air.
MJF would make his triumphant return at All Out to obtain the chip that would provide him a title shot at the time of his choosing. The Firm and Stokely would make their way to the ring, beat down the competition and had the chip to "The Devil Himself".
All Out culminated with MJF setting his sights on the then AEW World Champion, CM Punk, who was victorious on the night as well.
Speaking recently as a guest on The Sessions with Renee Paquette, Stokely raised awareness that the goal for The Firm was indeed a feud with CM Punk.
"Everything that was supposed to happen with The Firm did not happen. Back at All Out, and what happened immediately after the pay-per-view, that's a huge part of it. Who we were supposed to directly feud with is no longer in the company. That is one thing I was looking forward to because I was hand chosen for that role. I'm just going to say it, I don't know the specifics, if people are choosing sides or whatever, but for me, the fact that CM Punk said, 'Hey, I want to work with this guy,' it holds a lot of weight and means a lot, regardless of what has happened, what will happen. When that didn't happen anymore, it was literally re-writing everything on the fly. Everyone in the group is trying to do their best and we're trying to figure out how to make this work because the original purpose isn't the purpose anymore, so it's like, what do you do? Things are slowly gearing up, it's just going to take a few weeks. With the way wrestling is nowadays, I get it, first impressions are everything, but it's a little difficult to change people's minds. Most people don't want to see Picasso work on his painting, they just want to see shit done. That's the phase we're in, we're working on it, but people don't want to see it worked on, they want to see the finished product."

Stokely Hathaway
After AEW's All Out PPV would conclude, a psychical backstage altercation would take place between CM Punk, Ace Steel, and The Elite. All individuals involved in the altercation were summarily suspended and Steel was let go by AEW.
MJF initially hired The Firm to act as his stable on retainer during the build to Full Gear, however The Firm would betray MJF during the leadup to the PPV.
H/T to Fightful for the transcription