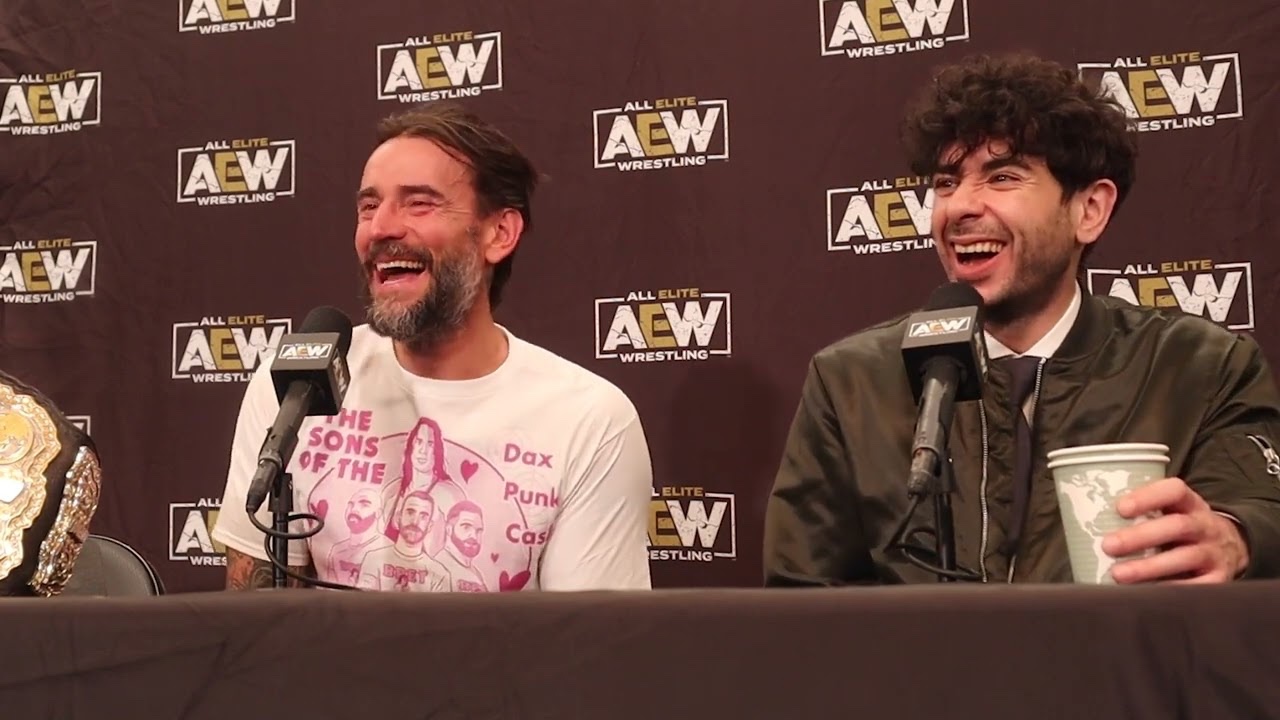 Tony Khan has given his thoughts just over a week away from CM Punk's AEW return.
CM Punk has been absent from AEW for over nine months now, ever since his infamous rant at the AEW All Out post-show media scrum. However, on the May 31 edition of Dynamite, Tony Khan announced that the first instalment of the company's new Saturday show 'Collision' will feature the return of the former two-time AEW World Champion, putting to bed almost nine months of speculation over when or even if the Chicago-born star would re-emerge on AEW programming.
Of course, given the controversial nature of the last time he was seen in AEW, many people are unsure what the consequences of Punk's return will be, with many fearing that it could upset some members of the locker room. Though, there's no denying that the 44-year-old remains a firm favourite among a large portion of the AEW fanbase.
Sitting down with Sports Illustrated, Tony Khan has addressed the return of CM Punk, being keen to emphasise the star's importance to both the fans and AEW as a whole.
"We haven't seen CM Punk in a long time, since All Out last September. He looked great in his last match. To the fans, he's very important. He's very important to the company, too. He's been a big draw for us and historically throughout his career, and the launch of the new show happens to line up with the schedule on his rehab of his triceps injury,"

-Tony Khan
To comment more on the upcoming debut of Collision, Khan called the newest edition to his weekly schedule an 'amazing opportunity', noting that he feels excited about CM Punk's recovery from his tricep injury coinciding with the launch of a new show.
"We have an amazing opportunity with AEW on Saturday nights on TNT, starting June 17, and it was truly the brainchild of [Warner Bros. Discovery CEO and president] David Zaslav. He asked about more AEW, specifically Saturday nights, on TNT. When it was pitched to us by TNT, I was so excited. It's so exciting the timing [of Punk's return from injury] coincides with the launch of Collision,"

-Tony Khan
On tonight's episode of AEW Dynamite, Khan is set to announce the main event of Collision's debut episode. Given the momental return of CM Punk which has already been announced, many are speculating that we may only have to wait around ten days to see the Straight Edge Saviour return to the ring.
As always, we'll aim to provide any updates surrounding CM Punk's looming return to AEW as we hear more.