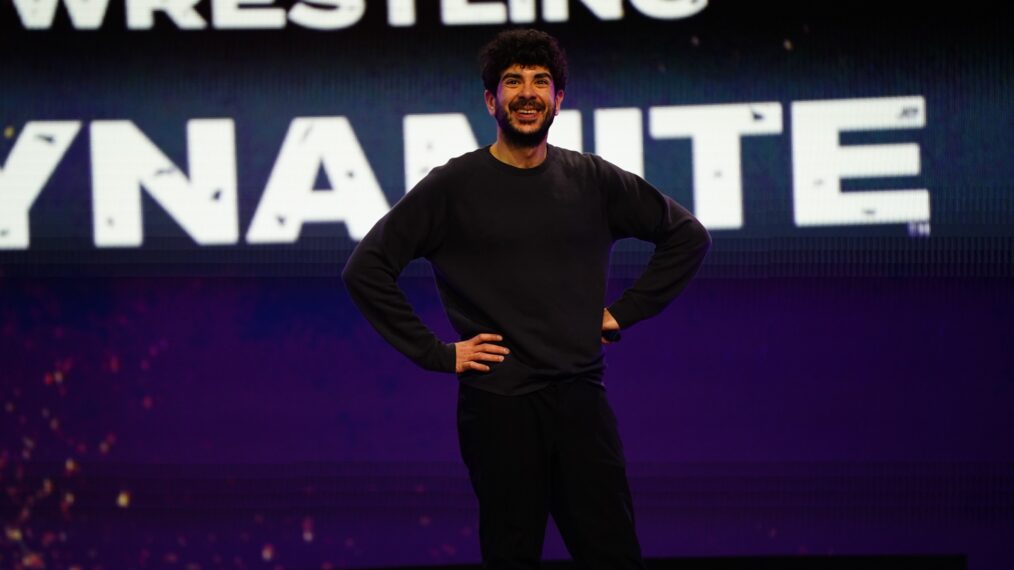 This past Saturday saw AEW President Tony Khan deliver yet another post-show media scrum following the conclusion of their annual Full Gear PPV. The show itself saw Chris Jericho successfully defend the ROH World Championship in a fatal four-way against Bryan Danielson, Claudio Castagnoli, and Sammy Guevara, whilst the ROH Television Champion Samoa Joe also had success, capturing the TNT Championship from Wardlow in a triple threat match that also featured Powerhouse Hobbs to become a double champion.
During the media scrum, Bill Pritchard of WrestleZone asked Khan about potentially giving ROH its own YouTube show in order for it to maintain a consistent presence. Khan initially acknowledged that there are a number of possible options for Ring of Honor moving forward, with pay-per views proving to be a valuable property thus far, as buys have remained stable since he purchased the company in March earlier this year.
"I've definitely considered a lot of options, but I think it would be hasty when there are other options out there, to jump into something. It's a pretty valuable property. For example, even the pay-per-views, for an AEW pay-per-view, it would be 25% or so of what you might get for an AEW pay-per-view or less than 25%. Say a number like 35,000 buys, at the pricepoint for Ring of Honor, which is also a lower pricepoint. On the one hand, for AEW, it's not bad revenue, but on the other hand it's not something I see cannibalizing the AEW pay-per-view product because the AEW pay-per-view buys have been pretty stable while we've done the Ring of Honor pay-per-views,"

-Tony Khan
Khan continued, emphasising his desire to get ROH back up and running with a weekly show, although he feels as though the product deserves better than just a YouTube show.
"For the TV, I really would like to get that going and I see it as a weekly series. Because it's such a major leap, I've been holding off on…yeah, I could easily just do a YouTube show, but I think it deserves something better than that. It would be like going from, doing a YouTube show as a place holder…it would be a trade off because it would be beneficial by not having some matches that could take away from other matches that would feature people in AEW, but I also think a lot of people from Ring of Honor that would featured like the champions happen to be some of the biggest names in AEW like Chris Jericho, Samoa Joe, FTR. At times, those have been good to show, but I also try to keep it balanced to where it's not the whole show,"

-Tony Khan
ROH's next pay-per view outing is currently scheduled for December 10th, as they're set to present Final Battle from the College Park Centre in Arlington, Texas, with the card yet to be officially revealed.
Tony Khan has previously promised that he'll have great news to share about an ROH TV very soon, and thus we'll aim to provide any updates on the company's future as soon as we hear more.
H/T to Fightful for the transcription.