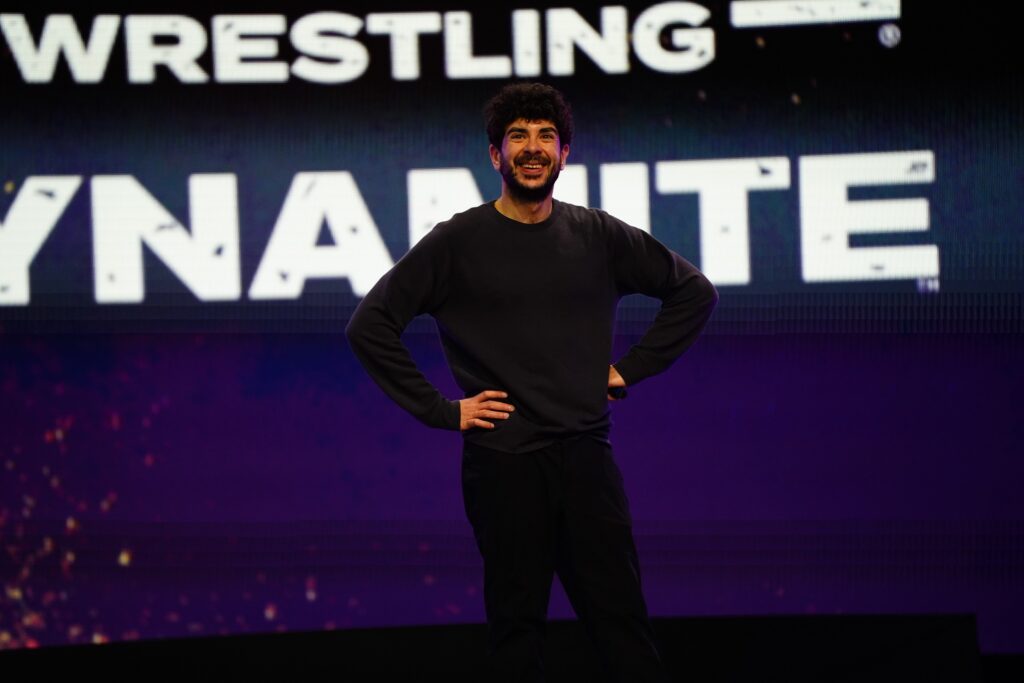 AEW President Tony Khan recently appeared on the Sports Media with Richard Deitsch podcast to discuss a number of talking points.
Khan was asked to comment on a recent debate on AdFreeShows.com between Conrad Thompson and Eric Bischoff regarding the importance of hardcore fans in comparison to having a broader mainstream fanbase.
Whilst Khan acknowledged that Bischoff's argument regarding having a wider fanbase is valid, he ultimately sides with Thompson and believes that the hardcore fanbase is the key to success in the wrestling industry.
"My thoughts on it are – and you know this, some of this might relate to Eric's experiences. But certainly, there were a lot of things that happened with the history of WCW, and the rise of WCW and then what became of it, that I think it's really important to remember the hardcore fan. And it's something I always keep in mind, and I'm mindful of even when they don't think I am listening I am. And you can't always take action on the things that they're talking about in a day, but you can take action on a lot of stuff as I plan to. And so I think it's, it's really a cool thing that you can hopefully get all the fans but always try to be loyal to your hardcore base."

-Tony Khan
Khan continued, noting how one of the major benefits of having a large hardcore fanbase is the word of mouth. Khan believes that growing his own audience is paramount to AEW's success and feels as though the hardcore audience are the key to growing that fanbase.
The signing of CM Punk is undoubtably one of the biggest moments in AEW's short history, with wrestling fans old and young shocked that the Chicago native was finally returning to the ring.
Khan touched upon CM Punk's impact on AEW's business, revealing that their PPV business has increased since his signing.
"Since CM Punk came in, we've seen a big jump in our pay-per-view business. CM Punk, Bryan Danielson, Adam Cole, and some others. And it's helped a lot the agency like you mentioned, and then having them mixed with the great stars of AEW."

-Tony Khan
Khan then doubled down on the praise for Punk whilst hyping up the upcoming Double or Nothing PPV. Khan discussed Hangman Adam Page's rise to the top of the AEW World Championship picture, and believes that his upcoming defence against Punk will make for an amazing bout.
H/T to WrestlingNews.co for the transcription.