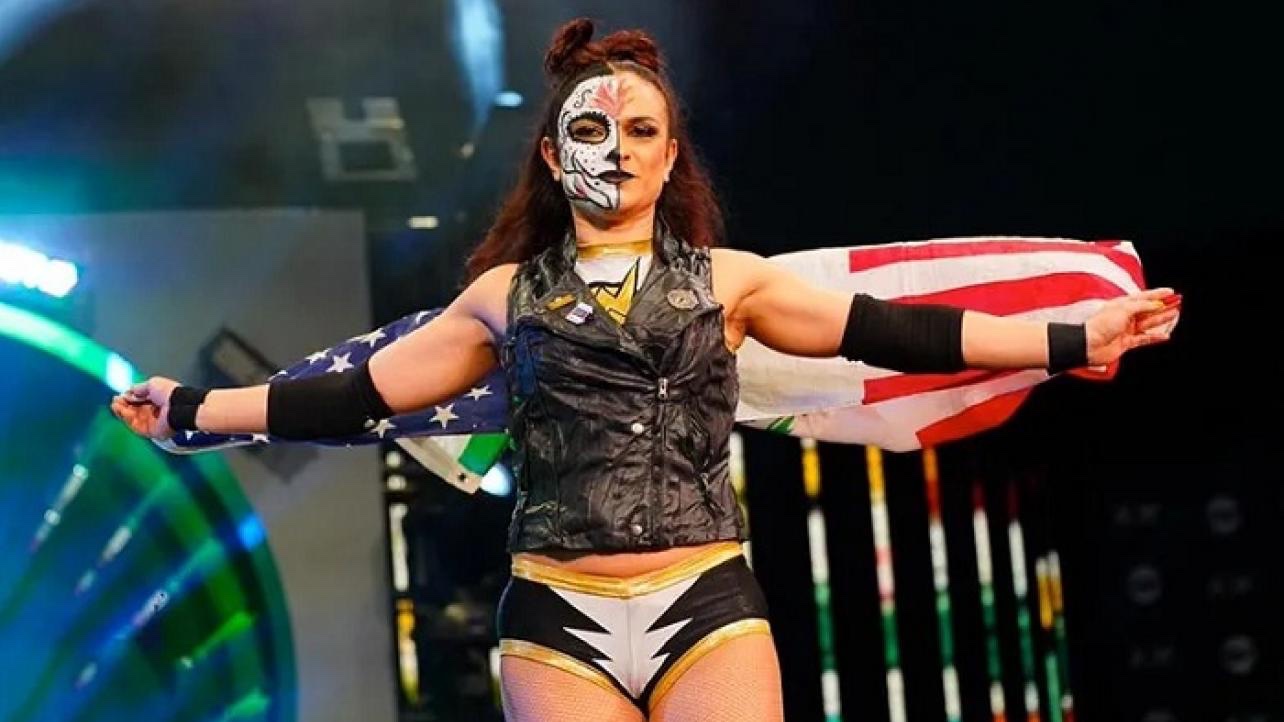 Thunder Rosa has been absent from AEW for around eight months after taking time off to deal with a disc issue in her back. Due to her injury, she was forced to vacate the AEW Women's World Championship and there has been no indication of when the star will be able to return.
Also, fans may remember that the 36-year-old had been involved with some backstage tension with Britt Baker before her time away from the company. This is being highlighted during AEW's new 'All Access' reality show and many are wondering that, should Rosa return to AEW, what the reaction will be backstage.
Now, speaking on Busted Open Radio, Tony Khan has addressed the issues between the two women and what it might be like once Thunder Rosa is cleared to return to the ring.
"Thunder Rosa is not cleared to return to the ring, yet. When she is, certainly, we'll welcome her back with open arms. It's been an interesting situation. Some of that stuff should stay behind closed doors, but that's where All Access does give fans a great chance to see what happens behind the scenes. We'll have more All Access taking a look backstage when Thunder Rosa comes back. I know that the locker room, and Thunder Rosa, at times, have had some stuff. I also think that should be largely between everyone that was in the room. There is a point on All Access where I have to make a decision, 'this is as much access as anyone backstage would reasonably get.' You'll see me making tough choices about what we do and don't show. Thunder Rosa is a great wrestler and has been a great champion. I look forward to having her back. She's done a lot of things we would ask on the path to return and try to make amends with some people, but there are some things you can't amend. There are some people who are never going to get along or be friends. Thunder Rosa and Britt Baker are never going to be friends or get along. It's probably going to be an intense rivalry for as long as they are both wrestling. They are not two people who are ever going to be buddies. Thunder Rosa, we look forward to having her back in the ring,"

-Tony Khan
What Thunder Rosa's eventual AEW return will look like remains to be seen, with many interested to see the extent to which she and Britt Baker interact given the potential tension between them.
As always, we'll aim to update you on Thunder Rosa and her potential AEW return as we hear more.
H/T to Fightful for the transcription.