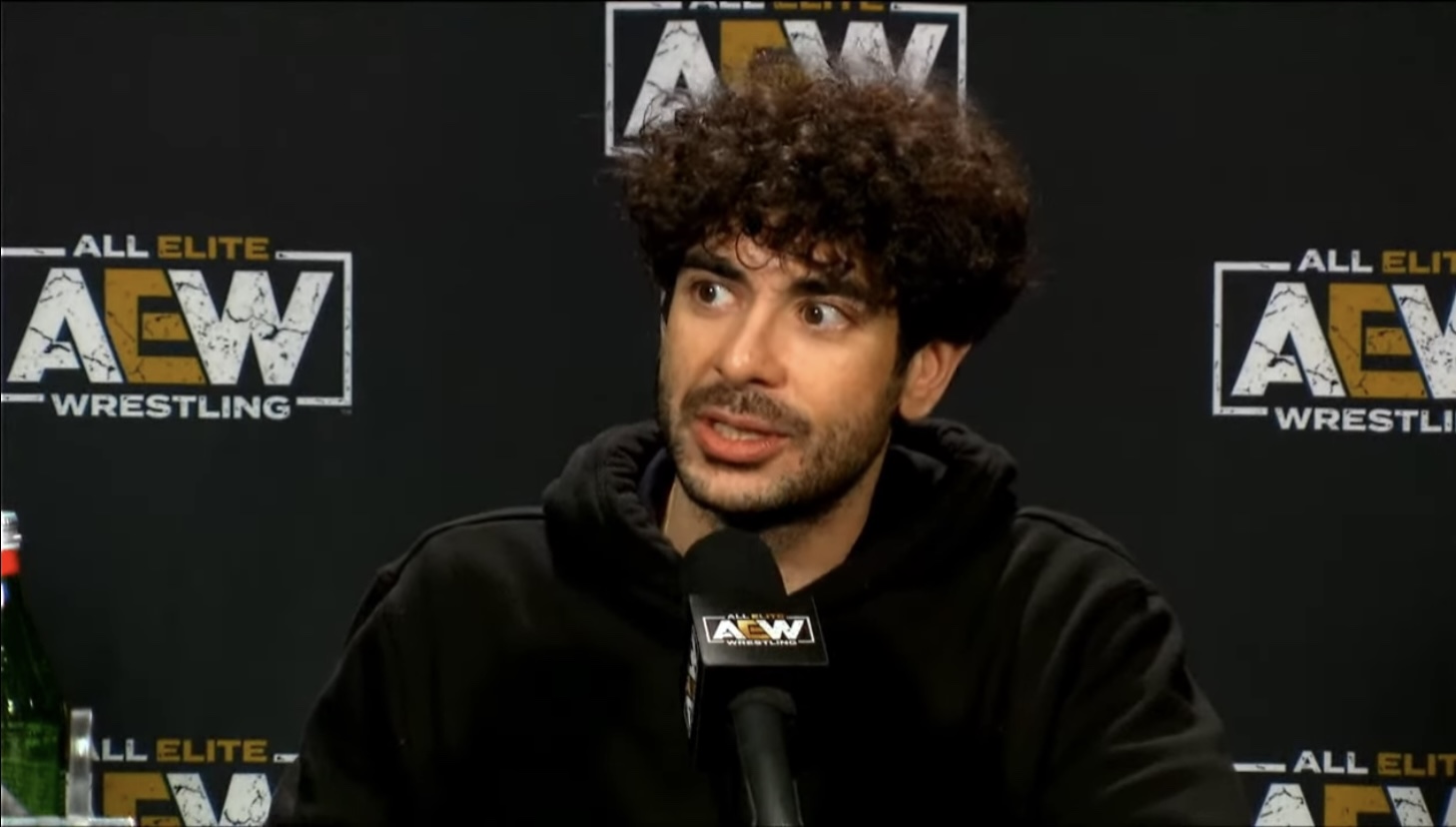 All Elite Wrestling's upcoming two night Grand Slam show has so much to be excited about according to Tony Khan.
AEW returns to Arthur Ashe Stadium in New York for a two days beginning on September 21st. Recently, All Elite Wrestling has been slightly bogged down by the repercussions of backstage conflicts, a multi man brawl involving CM Punk, The Elite, and multiple backstage employees, as well as various suspensions that followed the "melee".
Tony Khan recently took time to speak with New York News 12 where he was quizzed if there were any big surprises planned for the two day event. Tony Khan drew comparisons to Waynes World 2, assuring this event would resemble his own Waynestock.
"Yeah, big time. It's gonna be really special. You don't wanna miss this one. If there's still opportunity for you to come Wednesday night and you're a wrestling fan around New York, you do not wanna miss this. It is going to be, I believe, have you guys seen 'Wayne's World 2'? This is gonna be like my Waynestock. I've been through a lot lately, and we've gone through a lot. I'm telling you, it's gonna come together, this is gonna like Waynestock. It's gonna be that one perfect night in New York City this Wednesday night. Expect a lot, and you shall not be disappointed,"

Tony Khan
"I'm gonna do my best to make it a fun night for the fans. I promise I won't disappoint with it this time. I rarely have, and rarely, rarely, rarely in several hundred shows have I ever, and certainly never intentionally. This will not be anything, anything, anything, like anything we've ever done before. I'm very excited for Grand Slam,"

Tony Khan
AEW's Grand Slam event has huge matches across both the Dynamite and Rampage shows, including a world title match on Wednesday as well as plenty of big names in action.
H/T to Fightful for the transcription