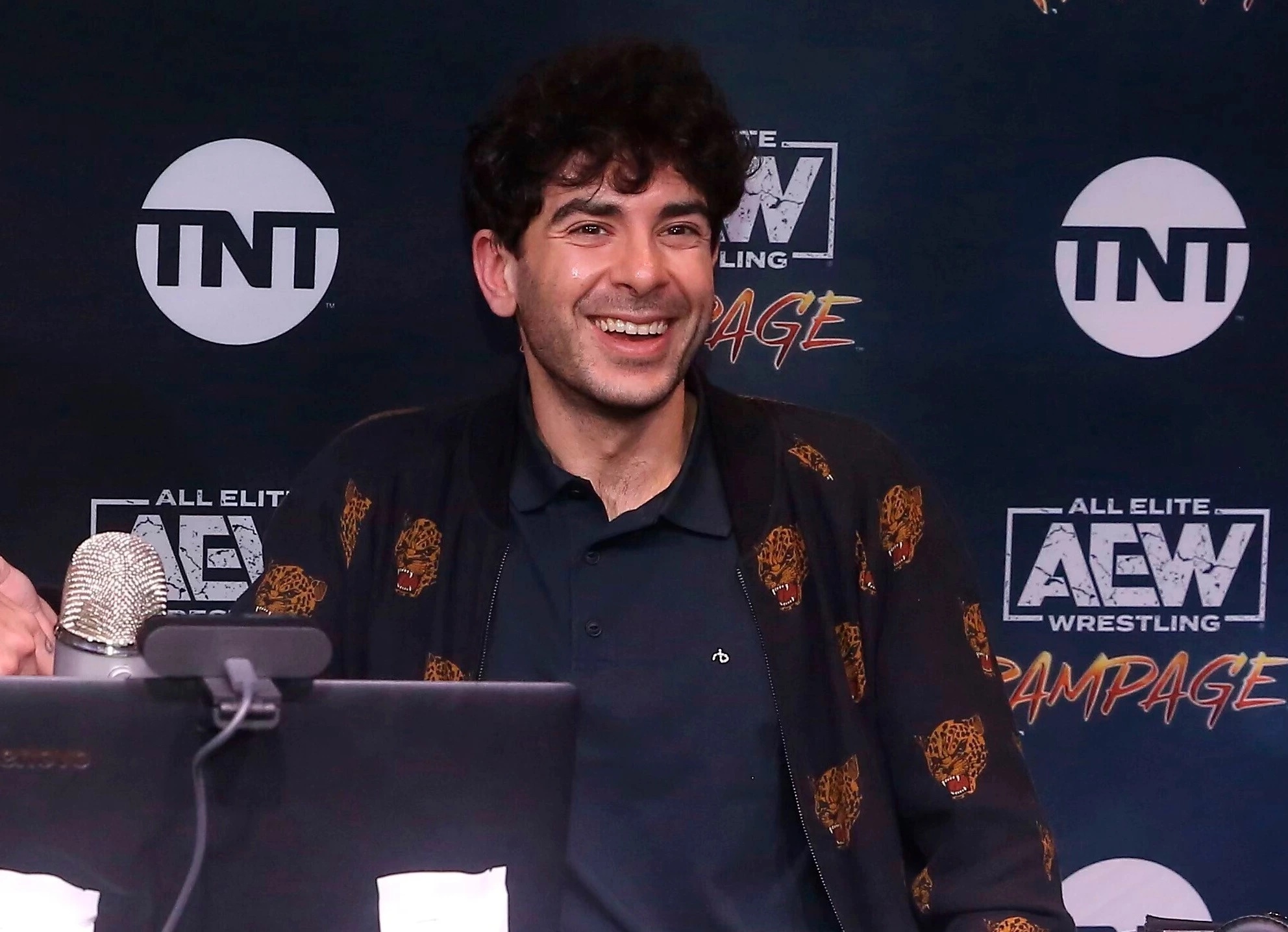 AEW & NJPW's first joint event is quickly approaching, much to the excitement of many fans who are fans of both promotions.
The full card is yet to be announced but we do know that we are getting Jon Moxley vs Hiroshi Tanahashi for the Interim AEW Championship. There has also been many hints at other huge matches that could end up on the card, like Hangman Adam Page's call out of Kazuchika Okada last week.
With what is expected to be a huge AEW Dynamite on Wednesday in the build up to the Forbidden Door PPV, AEW owner, Tony Khan talked with comicbook's Connor Casey. During the interview, Tony Khan commented on what it has been like to work with NJPW's Gedo on the show, and just in general:
So, Gedo and I, generally anything that involves AEW & New Japan, I think we're both going to have to agree on what the matchup is, and what the ideas are for the show. And in general, that's what we've been doing for over a year now. And it's worked really well. It started with AEW wrestlers going there and I had some thoughts and ideas about what they should or shouldn't be doing.

And then New Japan started sending wrestlers here later in 2021, and for over a year, the Forbidden Door has gone both ways with wrestlers coming in from both companies and out and working for each other. So it is different when we're working together like this and it's been a great collaboration for a long time now with AEW and New Japan, and I like working with Gedo.

– Tony Khan
When asked if he'd like to make Forbidden Door an annual event, Tony Khan said that they are hoping to make that a reality:
"Yeah. I think we are hoping that's what it'll become."

– Tony Khan
Hopefully the show is a big hit and it does become an annual event, because there is endless possible matchups to go through and it will feel like something special and unique in the pro wrestling calendar.