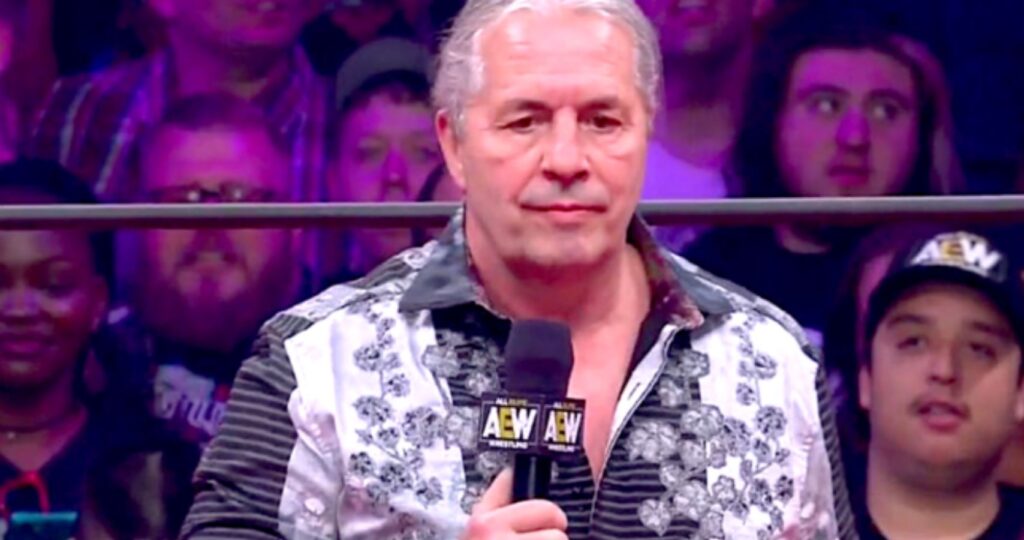 Bret Hart has been a highly talked about individual in recent weeks, with many speculating that 'The Hitman' may be AEW bound.
This comes after a number of on screen teasers from FTR, who have made no secret of their admiration of the WWE Hall of Famer, both regarding him as their personal greatest wrestler of all time.
However, whilst many took the references to mean that Hart would be joining up with FTR, reports emerged recently that indicated that Hart was under contract contract WWE, thus ruling him out from appearing for the rival promotion.
This perhaps may not be the case, as an update was provided regarding Hart's contractual status via the Wrestling Observer Newsletter.
"Bret Hart said that his only deal with WWE is a merchandising deal and not any other deal. AEW was under the impression he could not appear for them due to his deal with WWE. We don't have it clear whether Hart could legally appear on an AEW broadcast or not, past AEW believed he was not legally available to them. It would make sense for him to be in Las Vegas for the Owen Hart tournament finals, but as we noted, as of last week it didn't appear that was going to be the case. Dr. Martha Hart obviously can and will be at that show."

-WON
This news potentially makes a Hart appearance in AEW more likely, as contractually it appears that there are no barriers to him doing so.
However, Hart has gone on record to state that he knows nothing of AEW plans and would be unsure as to what his role would be if he did join the promotion.
As always, this may just be Hart trying to keep a surprise under wraps, although 'The Hitman' is not known to play coy, and so this may perhaps indicate that nothing is currently planned.
Whilst Hart isn't yet confirmed to have any sort of agreement with AEW, fans will get to see him link up with FTR, as he is set to manage the duo on June 10th at Big Time Wrestling.