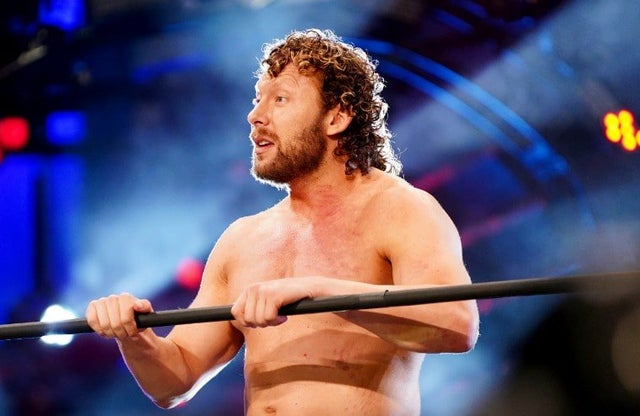 At Full Gear in November of 2021, Kenny Omega's historic AEW World Championship reign came to and end at the hands of 'Hangman' Adam Page, and The Cleaner has been absent from in-ring action ever since.
It was revealed shortly after Omega's title loss that he has been working through a myriad of injuries for over a year, with shoulder and knee problems, a hernia, and vertigo all listed as physical problems the "Belt Collector" had been suffering through throughout his reign.
An update has now been provided via the Wrestling Observer Newsletter regarding the status of Omega's injury. Omega reportedly believes that he has healed well enough to begin training for an in-ring return, although he acknowledges that he is likely to never reach 100% physical condition again throughout the remainder of his career.
"Kenny Omega went to a couple of tapings in the last few weeks to work backstage but in hindsight the travel was too early for the healing needed for his injuries and he won't be in Las Vegas this week for the PPV show. Omega did say that the parts of his body that are healthy he is able to train well and is pushing himself harder every week. Other parts the healing is slow. He said he's resigned to the fact that physically he will never be 100 percent, but he is looking at reversing some of the physical damage and being able to return and this time off and fixing up his different injuries would extend his time as an effective pro wrestler"

-WON
We wish Kenny Omega the best with his recovery, and hope that it won't be too long before we can see the "Best Bout Machine" light up arenas once again.