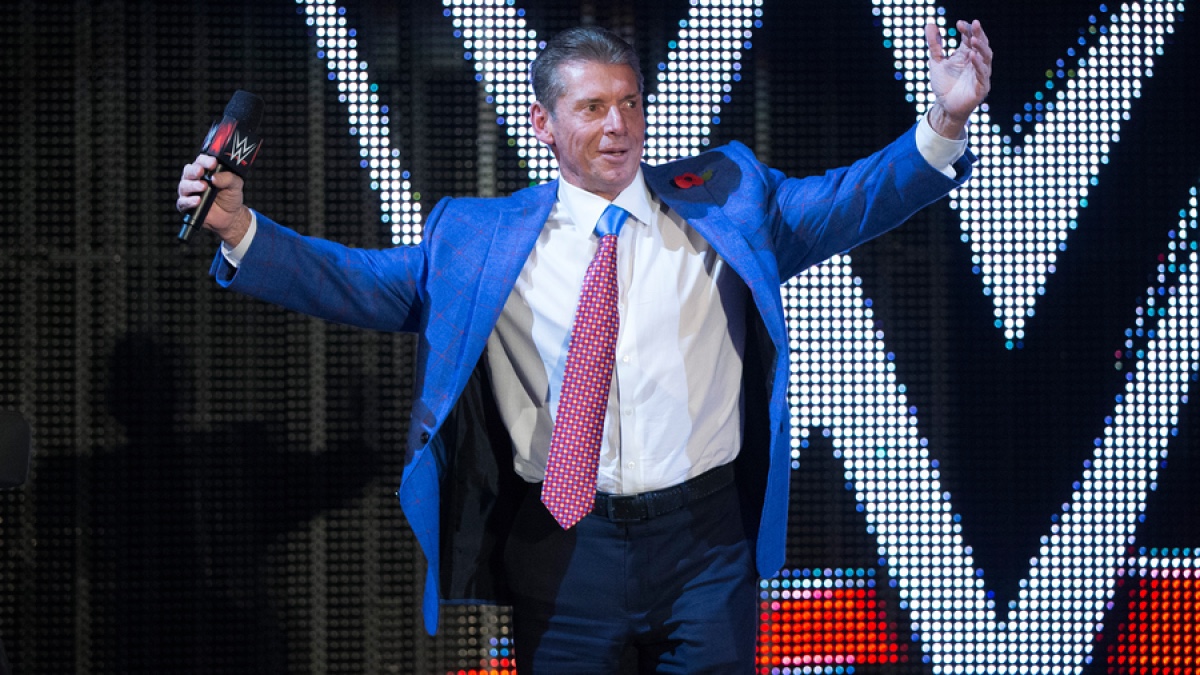 When Vince McMahon made his way back into the WWE on the turn of the year, he assured us that he was only there to facilitate a sale of the company. Over the weekend, after months of on and off rumours surrounding many potential buyers, Endeavor emerged as the most likely candidate to purchase the company in a deal with has since been announced.
Interestingly, WWE's owners also own the UFC and a new company is being formed off the back of their new deal. Of this, Vince McMahon will remain the executive chairman while Ari Emanuel will be the CEO.
Now, speaking on CNBC Squawk on the Street, Vince and Ari have discussed the deal, with the pair being keen to emphasise how significant their newfound business relationship is.
"This is the biggest thing Ari Emanuel and Vince McMahon have ever done. Combing forces like this, there's nothing like this, there's never been anything like this. They're going to be talking about this for a long time,"

-Vince McMahon
When asked about whether there were many other suitors interested in acquiring his company, Vince confirmed that there were but remained confident that a deal with Ari was the right choice.
"Sure there were (other suitors), but the synergies. Everyone was very interested in, and I appreciate that, but the synergy that Ari brings, totally different than everyone else."

-Vince McMahon
Next, Vince was asked why he believes that now was the right time to sell his company, with the 77-year-old seeing a partnership with Ari Emanuel as a way of extracting the most he possibly can out of the marketplace.
"It's the right time. It's the right time to do the right thing. It's been the next evolution of WWE. I could probably do what Ari does right now with UFC, it'd take me 10 years. In that time, he'll be 10 years ahead of me. It makes all the sense in the world for all the synergies we have to extract all the value we can out of the marketplace."

-Vince McMahon
Of course, we mustn't forget the controversial nature in which Vince McMahon was forced to enter retirement in July of last year. Many still question his involvement in WWE as a whole, though, Ari Emanuel stated that he was adamant about Vince staying on board with the takeover due to his experience and knowledge of the business.
"I would have bodyslammed him if he thought he thought he was going to leave. Here's a man who has seen around the corner at every beat over the last 40 years of this business and has a vision of this business way before a lot of people see it. Him now being able to utilize what we've built in our flywheel, I'm the luckiest guy in the world. I have Vince McMahon, a visionary that sees around the corner, I have Dana White and what we've built. That's pretty unstoppable,"

-Ari Emanuel
Vince was then given the opportunity to suggest how much convincing it took for Ari to make sure he would stay following the sale.
"Not that much. I love what I do. I love building WWE. All my life, it's my passion. To have an opportunity to have it grow like this from an exponential standpoint. It can't be better than that."

-Vince McMahon
However, Vince did make it clear that he was 'absolutely' willing to step aside if his presence compromised a potential WWE sale. To counteract this, Ari stated that he wouldn't have allowed Vince to be a bystander in the takeover process, citing their 23-year friendship as an important factor.
"I wasn't going to let him. We've had a relationship for 23 years. There's a trust, a friendship. When you're going into business and going forward, that's important. I'm glad he chose us because it was a very competitive situation. For us, it's an honor, and we're so lucky because of his vision of where the business is and where it's going."

-Ari Emanuel
With Vince now firmly involved with the WWE, many wrestling fans are voicing their concerns about the boss getting involved with creative and weekly TV. To close, Vince discussed how he will still be overseeing creative from a higher level but he can't get involved in a more detailed way.
"Yes and no. On a higher level, yes. In the weeds, which I always loved to get in the weeds in the past, no. Can't do that,"

-Vince McMahon
The April 3 announcement marks a historic day in professional wrestling. It will be interesting to see what noticeable changes occur now that Vince and Ari have formed a working relationship under a new banner.
As always, we'll aim to update you on WWE and the news surrounding their recent takeover as we hear more.
H/T to Fightful for the transcription.