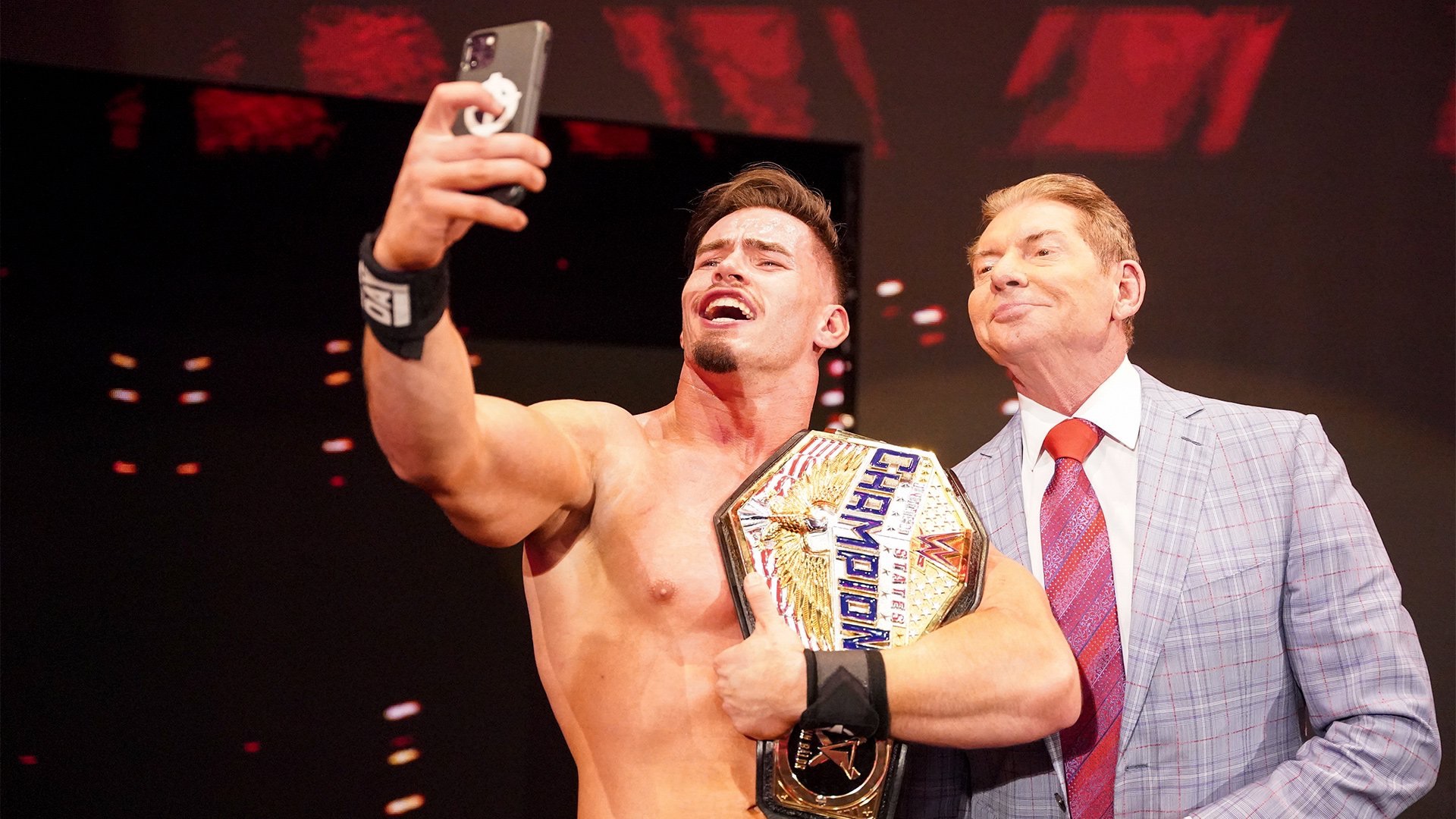 Theory, formerly Austin Theory has been prominently featured on WWE TV pretty much ever since he made his most recent move up to the WWE main roster.
It has been apparent in numerous ways that Vince McMahon himself is a big fan of Theory and wants to get behind making him a big star. Whether this is it being evident with how much he is used on TV, or simply just the fact that Vince McMahon is back on WWE TV just to be involved with Theory's storylines.
Theory was even accompanied by Vince McMahon during his first WrestleMania match vs Pat McAfee. He has also captured the WWE United States Championship after defeating Finn Balor on a recent episode on Monday Night RAW. After Theory won the belt, Vince McMahon even came out to the top of ramp to celebrate with Theory, raise his hand and take a selfie with him.
Now it seems that Theory's apparent WWE push isn't going to be slowing down at all, in fact it may even become stronger as it is now being stated by WrestleVotes that Vince McMahon see's Theory as a "young John Cena" & a WWE source anticipates bigger and bigger things for Theory.
As previously mentioned, Theory has recently become the United States champion, so it would probably be fair to expect him to have a pretty strong and heavily featured reign if you are to believe this report