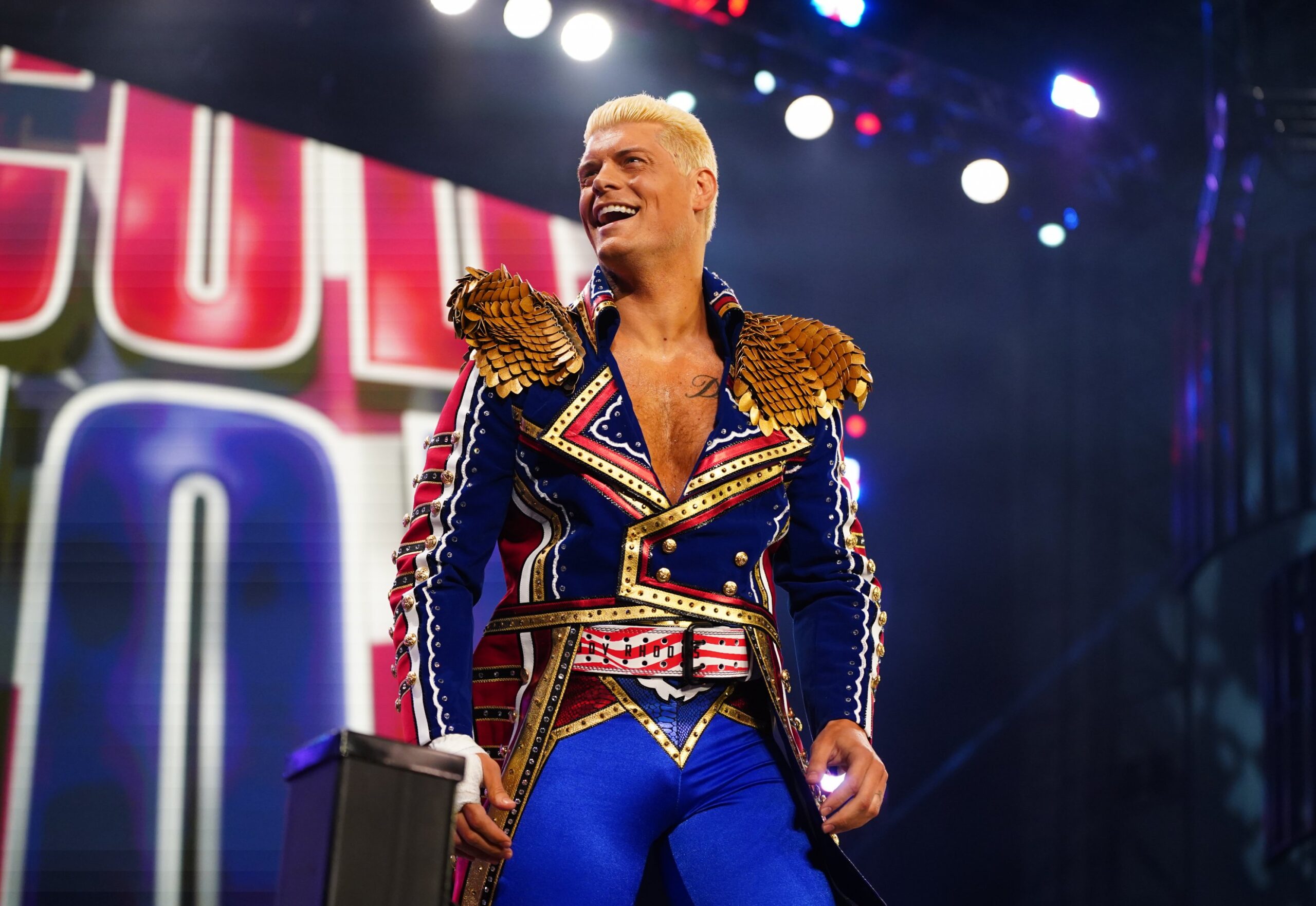 On February 15th earlier this year, multiple reports emerged stating that AEW EVP Cody Rhodes, along with his wife Brandi, had departed the company upon the expiration of their contracts. Shortly after on March 18th, it was reported that Cody Rhodes had signed a contract with WWE. This ultimately became official on Night 1 of Wrestlemania, as The American Nightmare was revealed to be Seth Rollins's mystery opponent.
Fightful Select have now provided further insight into Rhodes' AEW departure, noting that Warner Bros. Discovery themselves made attempts in order to persuade the former TNT Champion to stay with the company.
"In speaking with Warner Bros Discovery sources, we're told that several efforts were made within the company to retain Cody Rhodes in AEW. Between AEW, Rhodes to the Top and Go Big Show, Rhodes had developed a good rapport with several in WarnerMedia at the time."

-Fightful
The report then notes that despite speculation, Rhodes' WWE deal was not made official until a few weeks before WrestleMania, although it was also noted that WWE considered the deal a forgone conclusion in the weeks prior. As a result, following the merger between Warner Bros. Discovery, enquiries were made by those outside of AEW specifically to gauge Rhodes' interest in staying with the company.
Fightful then reported that among those that they heard had reached out to Rhodes was Sam Linskey, who serves as Associate General Manager and Senior Vice President of Scripted Original programming for TNT, TBS, and TruTv. It was noted that there was no ill will between either side, with Rhodes reportedly stating that it was simply "time to leave the territory."
In addition, Fightful also noted that due to the Rhodes' connections across multiple Warner Bros. Discovery shows, they were also contacted over possibly participating in the UpFronts. Fightful were unable to confirm whether this was tied to AEW, the other shows, or a combination of both.
Those at WBD that Fightful had spoken to stated that whilst they'd have loved to have kept Cody Rhodes as a part of AEW, his departure wasn't a dealbreaker for them keeping AEW as a part of their weekly programing. Sources within the company also reportedly stated that they've been happy with AEW thus far, particularly emphasising their ratings successes this month.