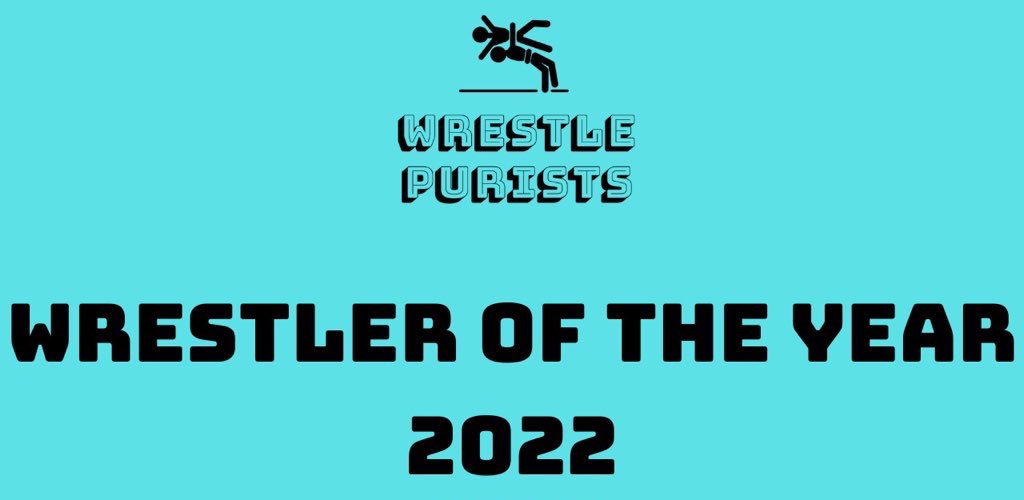 WrestlePurists Awards are annual awards that have been made to highlight and recognise the very best that the Pro Wrestling World has to offer.
We collected votes from Fans & Media, then we combined both %'s to work out the overall winner of each award. We also collected votes from Wrestlers for our "Wrestler's Wrestler of the year.
A huge thank you to everybody that voted and/or reacted to us announcing the Awards Yesterday on our Twitter.
The categories for the overall vote are as follows:
WRESTLER OF THE YEAR
WOMENS WRESTLER OF THE YEAR
TAG TEAM OF THE YEAR
MATCH OF THE YEAR
PROMOTION OF THE YEAR
BEST IN-RING WRESTLER OF THE YEAR
SHOW OF THE YEAR
BOOKER OF THE YEAR
BEST ON PROMOS
BEST NON-WRESTLER
MOST IMPROVED WRESTLER OF THE YEAR
MOST UNDERRATED WRESTLER OF THE YEAR
ROOKIE OF THE YEAR
There is also the following Awards for Wrestler of the Year
FANS WRESTLER OF THE YEAR
WRESTLER'S WRESTLER OF THE YEAR
MEDIA/CRITICS WRESTLER OF THE YEAR
OVERALL VOTE –
WRESTLER OF THE YEAR:
1 – JON MOXLEY (40.6%)
2 – Roman Reigns (22.4%)
3 – Will Ospreay (15.4%)
4 – Seth Rollins (12.3%)
5 – Dax Harwood (9.3%)
WOMENS WRESTLER OF THE YEAR:
1 – BIANCA BELAIR (45.9%)
2 – Jamie Hayter (19.5%)
3 – Syuri (18.9%)
4 – Giulia (11.5%)
5 – Saya Kamitani (4.2%)
TAG TEAM OF THE YEAR:
1 – FTR (65.5%)
2 – The Usos (14%)
3 – Young Bucks (10%)
4 – The Acclaimed (8.75%)
5 – Aussie Open (1.75%)
MATCH OF THE YEAR:
1- FTR V THE BRISCOES 1 (22.3%)
2 – FTR v The Briscoes 3 (21%)
3 – GUNTHER v Sheamus, CATC (16.8%)
4 – Okada v Ospreay, G1 (16.5%)
5 – Rhodes v Rollins, HIAC (16.2%)
6 – CM Punk v MJF, Revolution (7.2%)
PROMOTION OF THE YEAR:
1 – AEW (51.6%)
2 – WWE (25.65%)
3 – STARDOM (19.2%)
4 – NJPW (2.7%)
5 – IMPACT (0.85%)
BEST IN-RING WRESTLER OF THE YEAR:
1 – WILL OSPREAY (48.2%)
2 – Dax Harwood (18.6%)
3 – Seth Rollins (17.3%)
4 – Jon Moxley (9.2%)
5 – GUNTHER (6.7%)
SHOW OF THE YEAR:
1 – AEW x NJPW FORBIDDEN DOOR (45.65%)
2 – WWE WrestleMania 38 Night 1 (23.95%)
3 – WWE Clash at the Castle (11.95%)
4 – AEW Full Gear (10.7%)
5 – AEW Revolution (7.75%)
BOOKER OF THE YEAR:
1 – TONY KHAN (50.95%)
2 – Paul Levesque (25.2%)
3 – Rossy Ogawa (16.75%)
4 – Sanshiro Takagi (4.55%)
5 – Gedo (2.55%)
BEST ON PROMOS:
1 – MJF (56.5%)
2 – CM Punk (15.5%)
3 – Jon Moxley (13.4%)
4 – Eddie Kingston (10.1%)
5 – Jay White (4.5%)
BEST NON-WRESTLER OF THE YEAR:
1 – WILLIAM REGAL (53.5%)
2 – Paul Heyman (25.5%)
3 – Stokely Hathaway (16%)
4 – Michael Cole (4%)
5 – Mark Sterling (1%)
MOST IMPROVED WRESTLER(S) OF THE YEAR:
1 – THE ACCLAIMED (58.6%)
2 – Mina Shirakawa (12.5%)
3 – Liv Morgan (11.3%)
4 – Angelo Dawkins (10%)
5 – Solo Sikoa (7.6%)
MOST UNDERRATED WRESTLER OF THE YEAR:
1 – CHAD GABLE (33.3%)
2 – Speedball Mike Bailey (30.75%)
3 – Emi Sakura (18.6%)
4 – Mustafa Ali (11.7%)
5 – Ludwig Kaiser (5.65%)
---
WRESTLER'S VOTE
WRESTLER'S WRESTLER OF THE YEAR:
1 – JON MOXLEY (19.2%)
2 – Speedball Mike Bailey (16.4%)
3 – Dax Harwood (13.7%)
4 – Roman Reigns (12.3%)
5 – Will Ospreay (11%)
FANS VOTE
FANS WRESTLER OF THE YEAR:
1 – JON MOXLEY (46.7%)
2 – Roman Reigns (21.6%)
3 – Will Ospreay (13.4%)
4 – Seth Rollins (11.1%)
5 – Dax Harwood (7.2%)
MEDIA/CRITICS VOTE
1 – JON MOXLEY (34.6%)
2 – Roman Reigns (23.1%)
3 – Will Ospreay (17.3%)
4 – Seth Rollins (13.5%)
5 – Dax Harwood (11.5%