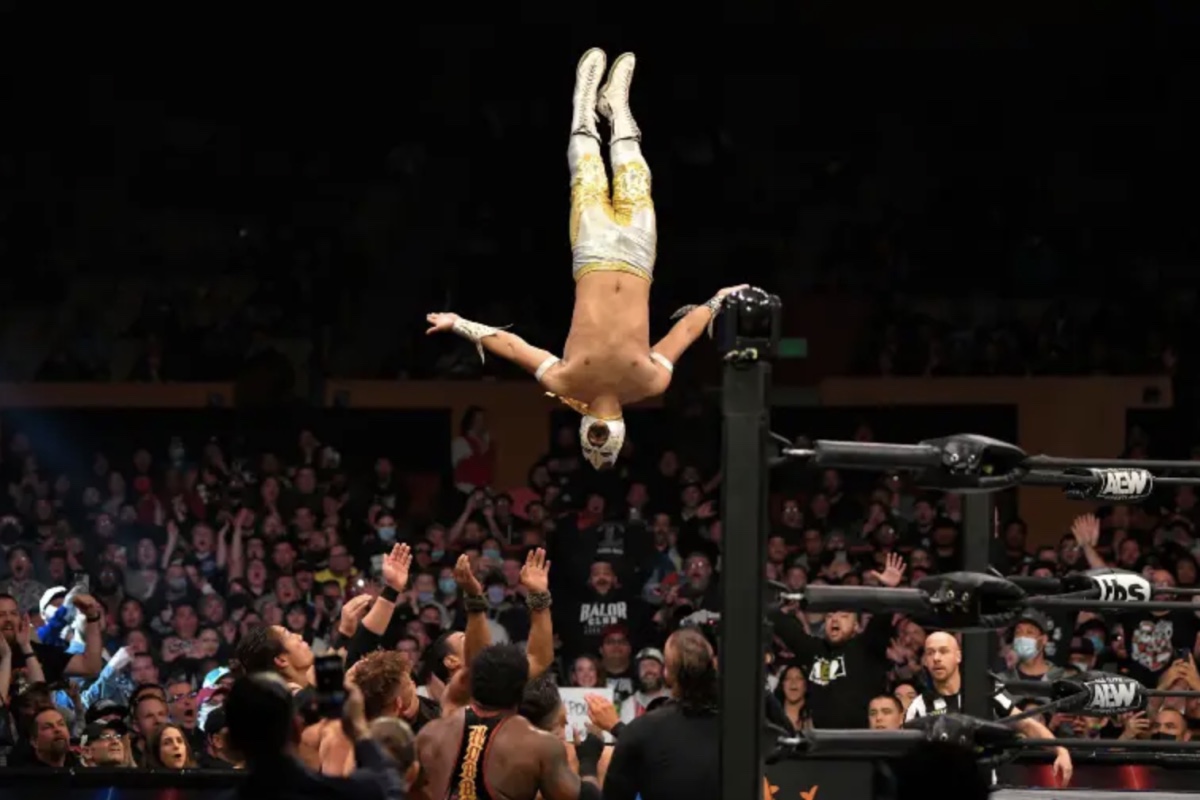 WWE have reportedly been interested in Komander for a little while.
Komander captured the imagination of the AEW audience when he took part in the company's annual 'Face Of The Revolution' ladder match on March 1 on an episode of AEW Dynamite. The 24-year-old luchador showcased his aerial ability and high-flying offence, however, when he appeared on AEW Dynamite he wasn't under contract with the company.
Previous reports have stated that the star is on WWE's radar following his awe-inspiring performance in the AEW ladder match and Dave Meltzer of the Wrestling Observer has expanded on this. In a new report, Meltzer has stated that WWE opened talks with Komander before and after he appeared on AEW Dynamite, with the company's change in head of recruitment cited as one of the reasons for the persistence in trying to bring in new talent.
"WWE had opened talks with Komander prior to AEW announcing him for the ladder match about potentially doing a tryout, but not a contract offer. But they did speed up the process, contacting him again right after he was announced for appearing in the ladder match, and again right after the match trying to speed up the process. The change in the head of recruiting in WWE has sped up their wanting to consider new talent"

– Dave Meltzer
Komander will be an exciting addition to either WWE or AEW's roster if an agreement with one of America's top two companies is reached. Many fans will be interested in seeing where the talented star ends up signing.
As always, we'll aim to update you on Komander and where he might end up as soon as we hear more.