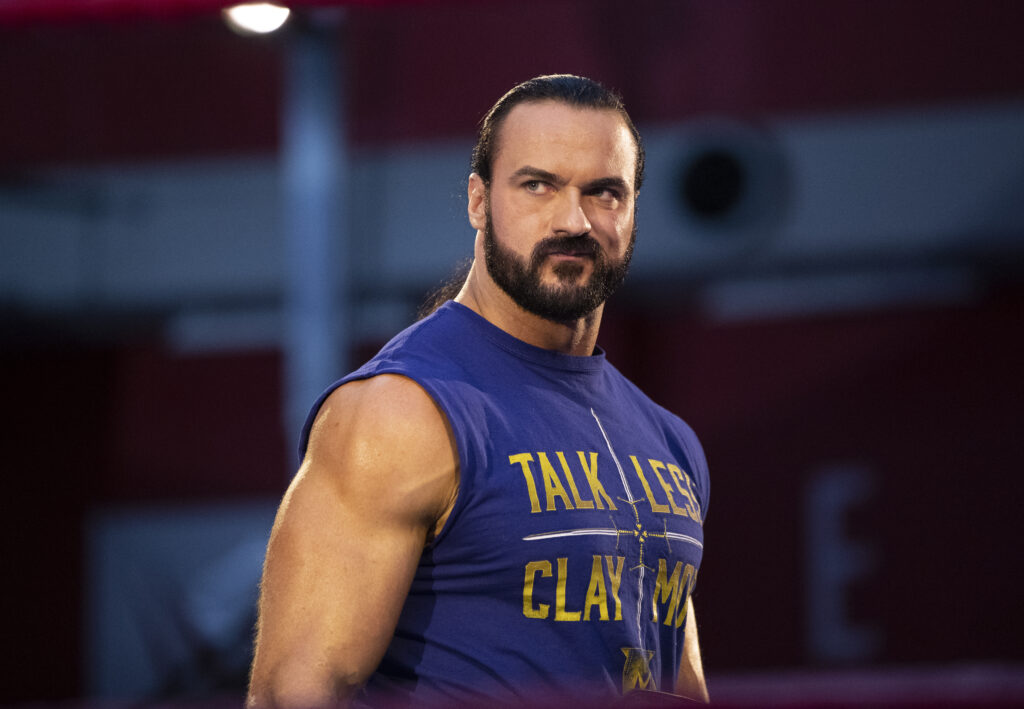 Discussions regarding Drew McIntyre's contract extension are still ongoing, with WWE hoping to have him back in time for MITB.
Former WWE Champion Drew McIntyre has been absent from TV since WrestleMania 39 in early April, with the 38-year-old Scotsman currently in the midst of discussions regarding his contract expiring early next year.
PWInsider Elite are now reporting that there is still no update on an agreement being reached, with McIntyre looking for guarantees that he'll have a clear direction moving forward as opposed to just being another name on Monday Night Raw.
"There has been no update on McIntyre signing a new deal with the company as his current deal is slated to expire in early 2024. We are told that a big crux of the current conversations between the two sides are how McIntyre will be used from a storyline perspective, particularly how meaningful the storyline will be. The belief is that with less than a year left on his deal, McIntyre doesn't want to be aimlessly floating when he has already proven during the pandemic how important he can be to the overall company, not just as an in-ring competitor but as an overall ambassador to the brand."

-PWInsider
Additionally, the report notes that the current belief is that McIntyre won't be returning to WWE television until an agreement over his contract is reached.
Elsewhere in the report, PWInsider revealed that despite their being no update as of yet, the company are hopeful of having McIntyre back onscreen in time for their upcoming Money in the Bank event, with the show set to take place in London, England, and thus its no surprise that the company are looking to feature one of their top stars from the United Kingdom on the show.
"There has been a push within WWE creative to have McIntyre back into the storyline mix by Money in the Bank weekend in London. Given his status as one of the company's top European stars, that makes the most sense."

-PWInsider
Pitches for McIntyre's return were brought up during a meeting last week per the report, although it remains to be seen how close both sides are to reaching agreeable terms.
As always, we'll aim to provide any further updates on Drew McIntyre's contract status as soon as we hear more.