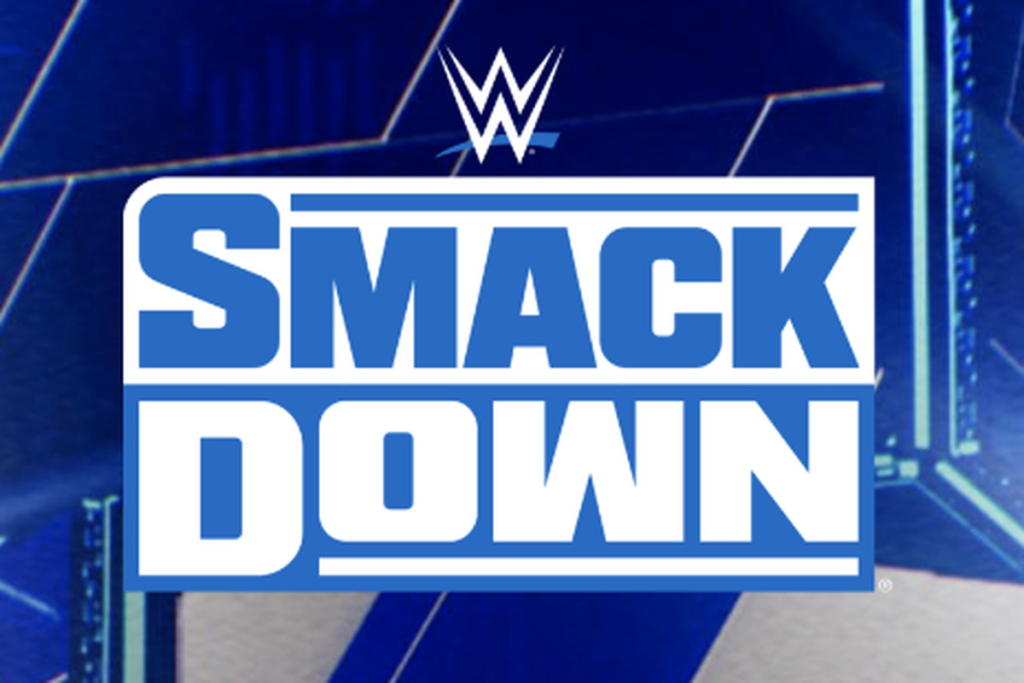 USA Network is set to become the home of Friday Night SmackDown in late 2024.
For the past few months, WWE's media rights have been a major topic of discussion, with the company's current contracts with both NBCU and FOX set to expire in October 2024. It now appears as though negotiations over the long-term home for SmackDown have come to an end, as the FOX era looks to be drawing to a close.
TKO have now officially confirmed that SmackDown will be leaving FOX & returning to the USA Network starting October 2024 as part of a 5 year deal with NBCUniversal.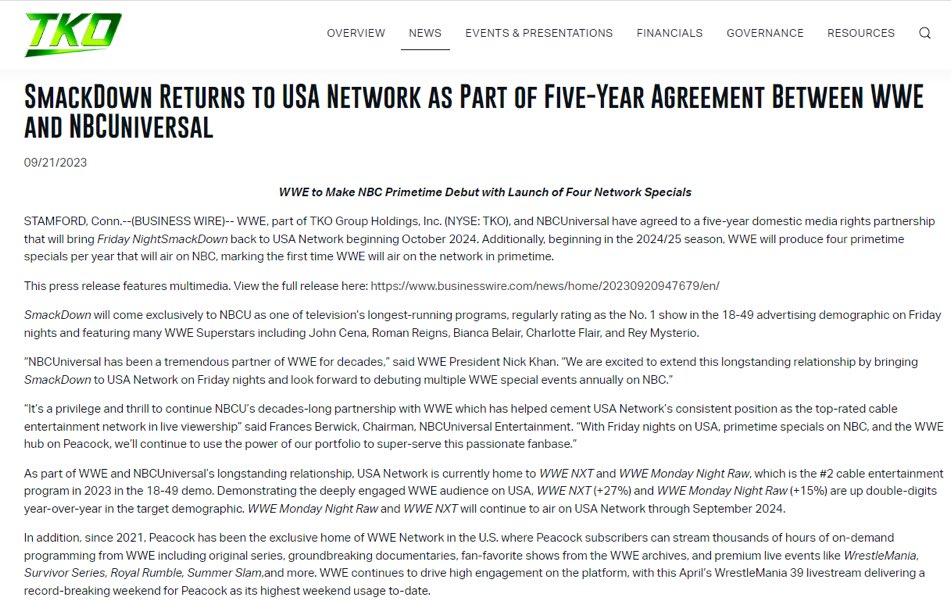 Various reports have since delved deeper into the deal, with the Wall Street Journal reporting that, whilst terms have yet to be disclosed, those familiar with the deal believing that the company are yet to see a 40% increase on their previous deal with FOX.
"Terms of the deal weren't disclosed. People familiar with the pact valued it at roughly $1.4 billion, which is about a 40% increase over the deal WWE had with Fox."

-WSJ
Despite the announcement officially clarifying the long-term future of Friday Night SmackDown, WSJ also added that the USA Network aren't expected to renew their rights to Monday Night RAW or NXT.
Hollywood Reporter also noted that Monday Night RAW and NXT will no longer be featuring on the USA Network following the expiration of their deals, and thus it'll be interesting to see who makes a move for WWE's longest running weekly TV show, as well as their developmental brand.
"While the new deal will bring WWE to NBC primetime and SmackDown to USA on Friday nights, it will also mean the end of Raw and NXT on USA."

-Hollywood Reporter
The report additionally revealed that one source familiar with the discussions over RAW's future believing that the market for the brand is "extremely active," with traditional linear networks, streaming services and "unexpected players" all interested.
Sports Business Journal later provided a contrasting report, however, with NBCU still said to be front-runners to retain the rights to RAW, although streaming giants, Disney and Amazon are also believed to be engaged in discussions.
Shockingly, the report also adds that sources believe a move away from Monday nights is possible, which would bring an end to a thiry-year run on Mondays.
"NBCU is still in talks to renew its "Raw" deal. After all, "Raw" has anchored Monday nights on USA for the better part of 20 years; USA also carries "WWE NXT;" NBC carries WWE Network on Peacock; and it just cut this "SmackDown" deal. But even as the market for sports rights has tightened due to the cord cutting trends, other companies have engaged in talks, including Disney and Amazon. Sources say there is potential for "Raw" to move off of Monday nights as part of a new deal, though nothing has been decided yet."

-Sports Business Journal
Ultimately, it remains to be seen whether NBCU will make a play for RAW and NXT's media rights on top of Friday Night SmackDown, although there's likely to be no shortage of suitors regardless.