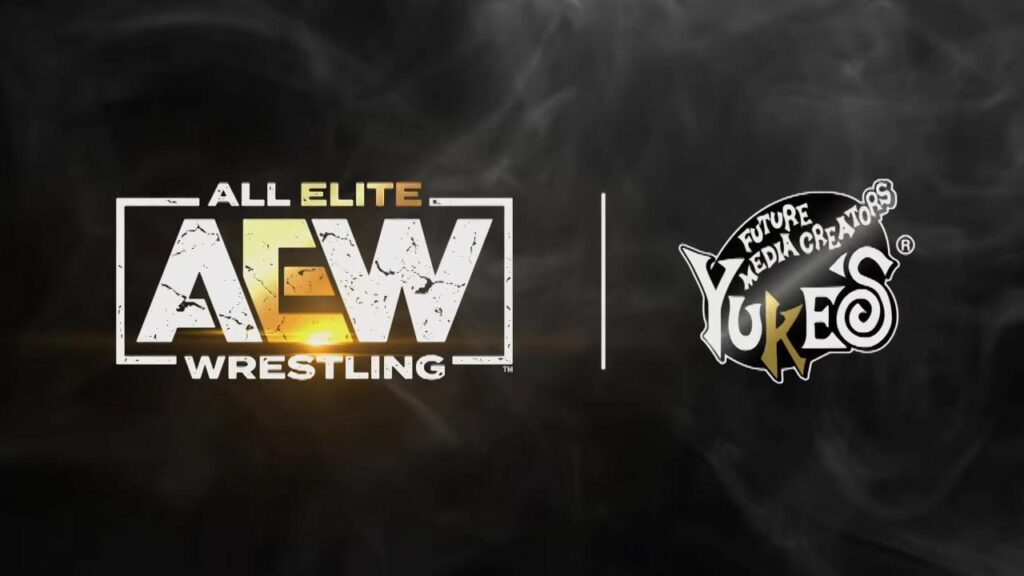 AEW's debut console videogame, reportedly titled "AEW: Fight Forever", is slated for a late 2022 release, and AEW fans are certainly excited to get their hands on the game.
This year also saw the return of the WWE 2K series, with the release of WWE 2K22 providing a strong return to form for the series, introducing the long-requested GM, alongside an improved control system and smoother gameplay. Many AEW fans will be hopeful that this upcoming title will be able to rival the success of 2K22, although expectations may need to be tempered following a recent report from Sports Gamers Online.
The reports claims that Yukes, one of the developers working on the upcoming AEW videogame, and former developers of WWE's videogame series, have been involved in discourse with AEW Games' team, with things said to be "far from positive" between the two sides.
As reported yesterday via Fightful, Kenny Omega's absence from in-ring action has allowed him to work closely with the development teams for AEW: Fight Forever, although SGO have indicated that Omega's relationship with Yukes has left the former AEW World Champion frustrated.
"Sources have indicated that the relationship with Yuke's and AEW, specifically Kenny Omega, isn't in the best place at the moment. According to those close to the game's development, Omega has found himself frustrated and "hating" working with Yuke's. One person even claimed that some it has come across at times like Yuke's was trying to "take advantage" of an inexperienced Omega in this position."

-SGO
Additionally, SGO commented on the levels of investment the game has received up to this point, with the spending having ramifications for some of the game's features.
"AEW has invested significant money into development, but the game is "way over budget" at this point. It even required extra investment, but the specific amount wasn't mentioned. These budget issues have led to a number of features of the game either being less than originally planned or cut altogether."

-SGO
As reported yesterday by Fightful, the expected roster size for AEW: Fight Forever stands at around 50 playable competitors, and SGO have further elaborated on future plans for the roster to be expanded upon.
"AEW does want to increase the roster size via DLC post launch due to the game not being made for a yearly release. However, before committing to a fully-fledged DLC plan, Yuke's is pushing for a long-term agreement for future game development. That's something AEW isn't ready to commit to."

-SGO
SGO claim that this hesitance to agree to a long-term deal with Yukes stems from AEW's ongoing disagreements with the developers, with some believing the deal to be a "one and done". The report also indicates that some believe AEW will begin looking for a new partner for future titles, depending on the desire shown by both parties to mend their relationship.
Furthermore, the report highlights Yukes' desire to sign a long-term deal with All Elite Wrestling, although AEW are said to be the side nervous over the agreement. SGO closed the report by pondering what may be the deciding factor between AEW remaining with Yukes or looking elsewhere, with the game's engine said to be a particular area of concern.
"The one concern is who owns the engine of the game. If Yuke's has any ownership of it at all, then AEW's options of moving on are limited without spending even more money to gain the rights. If not, it's a much easier discussion to have for America's second-largest wrestling promotion."

-SGO
We certainly hope that Yukes and AEW Games are able to at the very least produce a promising first entry into AEW's videogame series. As always we will provide any updates regarding the development of the game or regarding AEW's partnership with Yukes as soon as we here more.